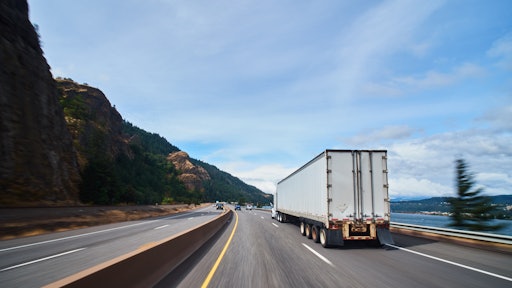 maxwellmonty/stock.adobe.com
Despite a harsh economic climate, the war in Ukraine, and pandemic hotspots, consumers are not only out and about, they are willing to spend. However, what they are spending on is putting renewed pressure on the supply chain. Consumers are swapping sweatpants for suits as they head back to the office and opting for travel/vacations over home improvement projects after two+ years of restrictions and flare-ups. While this may seem somewhat like a return to normalcy from at least a consumer perspective, it isn't.
Several retailers are now reporting excess inventories in the items they stocked up on (once they were able to get them). Other retailers carry seasonal inventories to meet a consumer demand that no longer exists today. They are trying to do this while still experiencing shortages in items that are now in new demand.
This has impacted manufacturers, too. Over two years of accumulated overstocking or backlogs have left manufacturers struggling to manage their direct and raw materials, putting them wherever they can until they can get to them. As a result, manufacturers have lost sight of everything else because they are trying to play catch up. This situation has all the earmarks of a classic 'bullwhip effect' as trying to recover has caused more problems.
Managing the 'bullwhip effect'
Retailers have to make smart estimates nearly every day about future customer purchasing behavior based on past sales performance. If the purchasing behavior moves away from the norm, this can cause confusion in predicting future inventory needs. This happened during the early days of the pandemic, when Americans fretted about supplies, like the great toilet paper hoarding.
If consumers suddenly start buying more quantities of a particular product, retailers must adjust inventory orders. They may do this to provide a supply cushion, keep up with demand, or even help liquidate a backlog of existing inventories.
But if and when retailers make inaccurate demand predictions, this creates an upstream 'bullwhip effect.' As a result, the gap between supply and demand gets more extensive across the supply chain back up the line - from retailer to wholesaler, to the distributor, to the manufacturer, and raw material supply providers.
This puts pressure on the rest of the supply chain, creating inefficiencies, lower profits, and more. The bullwhip effect ultimately leads to inventory shortages or lower production requirements at every stage. Data analytics can certainly help in this forecasting process, but sometimes over-ordering and under-ordering occur due to various factors (supply, seasonal needs, out-of-stock, etc.).
Unpredictability soars
The common thread here is unpredictability in the supply chain. The problems are more profound than ever for business leaders running supply chain and material management systems that keep goods forecasted, ordered, stocked, and re-ordered. Unfortunately, due to so many demand shifts and changes in business operations, forecasting and profitability for manufacturers and suppliers have become an utter crapshoot. The biggest challenges are a lack of processes and visibility into the goods they are stocking globally.
Global supply chains struggle with MRO optimization for several reasons. This might be due to budgetary constraints, overreliance on ERP systems, or counting on internal staff teams to manage the issues. But supporting digital transformation with a purpose-built MRO materials management solution allows companies to adopt innovative, resource-friendly technology with less risk than one focused on direct materials.
Optimizing in this area can help companies get closer to a reliable operation. Manufacturers need to improve their total materials predictability and increase efficiency for goods to be forecasted, ordered, stocked, and re-ordered in a manner that can be relied on quarter-after-quarter. This reliability is key to a productive supply chain.
How technology can help
The COVID pandemic exposed vulnerabilities in the supply chain, leading to inefficiencies now exacerbated through the bullwhip effect. Moreover, it opened the eyes of many manufacturers, wholesalers, and distributors to examine their internal systems and determine what corrective measures were needed. Often, the answer was digitalization.
Implementing new technologies to help manufacturers optimize their processes will enable companies to avoid surprises like depleted (or overstocked) inventory levels and loss of revenues. In addition, new platforms utilizing artificial intelligence solutions can help to harmonize data on inventories, lower costs, reduce risk and create transparency and integrity across the large amounts of relevant data in their systems.
This transparency is beneficial to all parties, and together all parties in a supply chain will be able to coordinate products more carefully and be flexible when it comes to fluctuations in supply and demand. In doing so, brands and companies will be able to analyze needs in the system and use data-derived insights to respond accordingly.
Now with economic uncertainty clouding the sky, it's time for supply chain managers to have the correct information at their fingertips and use it to make intelligent decisions about their asset management, manufacturing processes and MRO inventories. Ultimately, the rising tide of AI solutions will lift all boats, with the benefit of increased revenues to the company's financials.