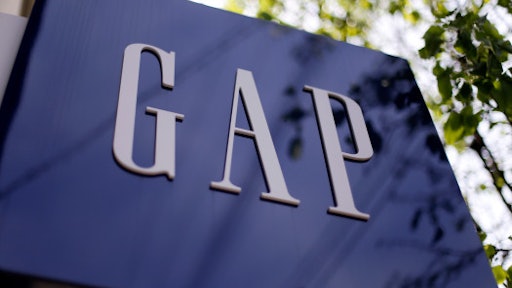 Gap Inc. has cut down on its lead times, with some products leaving as quick as eight weeks.
The fashion brand looked to its supply chain to drive value by using levers in flexibility and speed to respond to consumers, Just-Style reports. Gap used fabric platforming, the use of a common fabric across multiple styles for multiple seasons, to position raw materials at various stages in the supply chain. The more use the fabric got within the supply chain, the greater flexibility it was able to customize garments for consumers.
Just-Style reports that with fabric platforming, the company was able to gain on speed and position raw materials downstream in the supply chain. More than half of the retailer's products use platformed fabric.
Additionally, Gap sourced its cotton from mills that allow for optimized speed, choosing locations that were close to where the clothes are made.
The company also developed a diverse vendor base in multiple countries to boost its speed, quality, flexibility and innovation. Just-Style reports that Gap's partnerships allow it to quickly provide the latest trends to customers while positive impacting the communities its in.
To read the full original article, please click here.