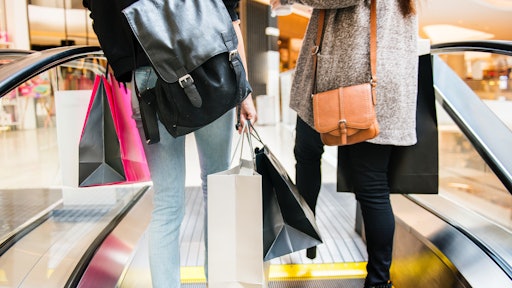 Photo by rawpixel.com from Pexels
It's been a tough time to be a traditional retailer as e-commerce continues to grow.
Stores that are traditionally found in mall have been having some of the hardest time keeping up with online shopping. More often consumers are finding new brands that are exclusively online, straying away from brands that were once a driving force in the industry.
Victoria's Secret stores has pulled back on investing in new and remodeled stores and is planning on closing over 50 stores this year. According to CNBC, the company is evaluating ever element of the brand, whether that be merchandising pricing or format.
CNBC reports that Victoria's Secret same-store sales fell 3 percent last year. For now, the company will continue to focus on merchandising.
Meanwhile, Gap and Old Navy are separating into two companies as Gap continues to struggle, losing 5 percent of sales last year.
The split will allow Old Navy to expand on its own, while Gap can consolidate its older brands like Banana Republic with newer ones like Athleta and Hill City.
Once a staple among Baby Boomers, Gap failed to attract the younger generation who are currently driving fashion trends.
Over the next two years, Gap will close 230 stores in an attempt to "revitalize" its brand, CNN reports. The closures will affect "specialty" Gap stores, which include mall-based stores.
Roughly 130 of the closures will happen this year. On the other side of the spectrum, Old Navy is expected to open more locations in the same time frame.