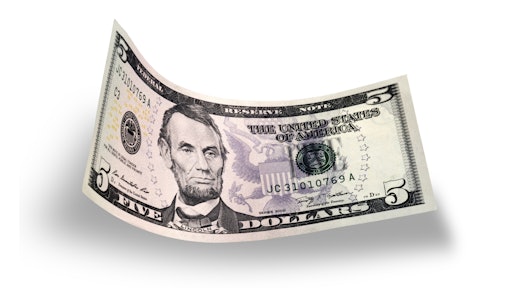 The U.S. dollar initially surged after President Trump was elected, as investors bet that his agenda of tax cuts and infrastructure spending would accelerate the American economy.
But thanks in part to Trump's complaints that the strong dollar is "killing" the U.S. economy, the U.S. dollar retreated 2.6 percent against a basket of currencies in January. It was the worst January for the greenback since 1987.
Another dip for the U.S. dollar Thursday left it at the lowest level since mid-November and down 4 percent from the recent peak.
So what's going on? One factor is that Trump and his team have talked the U.S. dollar down. Clearly, they realize a super-strong greenback makes it harder to deliver on promises to boost American exports and create manufacturing jobs. The Trump team has been accusing several countries of manipulating their currencies.
But the dollar is pulling back for other reasons too.
The Trump market rally, for instance, has cooled off in recent weeks because investors are no longer sure the stimulus he's promised will happen soon.
Currency analysts also pointed to big question marks looming over Trump's trade policy. Many fear that if Trump takes a protectionist stance by imposing tariffs, it will spark a trade war that will hurt the U.S. economy. That would be bad for the dollar.
The Federal Reserve isn't doing the dollar any favors either after releasing a statement Wednesday that did nothing to alter the thinking that the central bank isn't in a rush to raise interest rates enough to make the dollar more attractive.
Read more about the impacts of a less valuable U.S. dollar here.