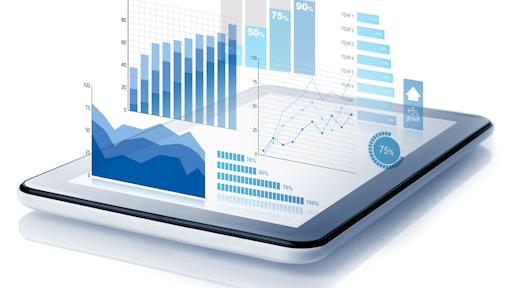 E2open has released its 2016 Forecasting Benchmark Study, an in-depth analysis of the state of demand planning for Fortune 500 companies, allowing firms to compare their forecasting performance against best in class. The 2016 study explores item proliferation, planner productivity, forecast accuracy and bias, forecast value-added, extreme error and demand sensing performance. This study is the most comprehensive of its kind, encompassing $250 billion in annual sales from 17 multinational consumer products companies, with shipments of 9 billion cases and 1.6 million item-warehouse combinations.

The study also assesses the impact of new demand-sensing technologies on forecasting performance. Demand sensing augments traditional demand planning systems by using real-time data, algorithms and automation to create forecasts aligned with current market realities.

Some of the key findings from the study were:
Item proliferation in consumer products continues to increase but has very little effect on total sales; the number of active items rose by 31% since 2010, outpacing sales growth of 6%.
Not surprisingly, new product introductions, seasonal goods and items in the "long tail" are especially challenging for traditional demand planning.
Companies that innovate more are better at it, introducing twice as many top-selling items (as a percentage of new items) than companies with lower innovation rates.
Forecast accuracy rates are essentially unchanged over the past 5 years for companies that have not deployed demand-sensing technologies, confirming that traditional demand planning systems have reached their limits.
Demand sensing technology more than doubles forecast value-added (which measures the impact of demand planning investments) and cuts forecast error by 37%. It was effective at improving performance in all parts of the business, including top sellers, new introductions, seasonal products and items in the tail.
Demand sensing also augments planners to provide a step-change in productivity, freeing staff to focus on strategic activities that add value.
"Each year this report is published to share industry insights and help companies in their pursuit of forecast excellence," said Michael Farlekas, CEO, E2open. "In what might be the world's largest case study, this comprehensive dataset answers the question 'Can technology using real-time data, algorithms and automation deliver the step-change in performance promised by the digital supply chain?' The answer is yes."

"I'm honored to work with industry leaders on this study and thrilled that our findings are regularly cited by analysts like Gartner," said Robert Byrne, VP and GM Forecasting Solutions, E2open.

Request your copy of E2open's 2016 Forecasting Benchmark Study today.
Companies in this article