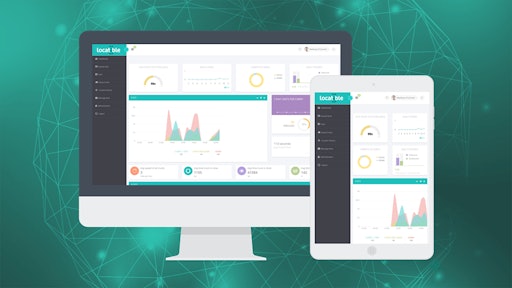 Locatible, an innovative location tracking solution provider and developer of the next generation in warehouse location tracking, is proud to announce it is partnering with Kenco.

"Locatible is a key provider in our innovation strategy, developed by Kenco Innovation Labs. We have piloted the solution in one of our Distribution Centers in Canada and we are now installing the Locatible tracking solution in selected facilities across North America," says Kristi Montgomery, vice president of Innovation, Research & Development at Kenco.

With Locatible, highly accurate performance, utilization, and location data are available on user-friendly dashboards. All lift trucks, inventory, and trailers in the yard are located with pinpoint accuracy and in real-time. Inventory is stored with 100 percent accuracy.

Lift trucks are enabled with smart technology so they know what they are carrying, where they are going, what the optimal route is to get there. If drivers make an incorrect pick or drop, they are alerted immediately. Information is transmitted in real-time and drivers can focus on optimal operations.

"We are talking to warehousing market leaders in North America, setting up pilot installations with some of them in order to showcase how our tracking solution can bring warehousing to reach the next generation in operational excellence.", says Rónán O'Coigligh, the CEO of Locatible.