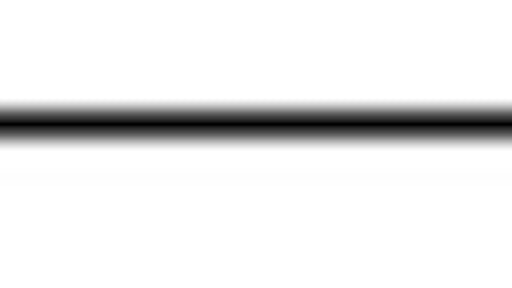 New York — October 12, 2009 — Most shippers value IT-based logistics services, but only a minority are satisfied with the current capabilities of their providers, and this "IT capability gap" is leaving shippers wanting for the key performance indicators, alerts and supply chain visibility they need to build agile supply chains, according to the results of a recent study examining the current global market for logistics outsourcing.
Consulting firm
Capgemini
, together with
Oracle
, the
Georgia Institute of Technology
and logistics provider
Panalpina
, released the "Fourteenth Annual Third-Party Logistics (3PL) Study," which was based on responses from both shippers and logistics service providers in North America, Europe, Asia Pacific and Latin America.
Not surprisingly, the study found that the economic downturn has created significant challenges for both shippers and third-party logistics providers (3PLs), with 82 percent of shippers employing cost-cutting tactics and 60 percent rethinking their supply chains and relationships with 3PLs as a result.
Nearly nine in ten shippers (88 percent) said that IT-based logistics services are important, but only 42 percent said they are satisfied with the capabilities of their provider. As a result of this IT capability gap, the study authors said, shipper respondents reported a lack of the key performance indicators, alerts and visibility required for an adaptive supply chain, and 3PLs reported similar difficulties in getting the data and commitment they need from shippers.
The study also found significant differences between how 3PLs evaluate their role in the supply chain and how they are viewed by shippers. Only 59 percent of shippers feel their use of 3PLs has a positive effect on customer service, compared to 88 percent of 3PL respondents.
Shipper respondents devote an average of between 47 percent (in North America) and 66 percent (in Europe) of their total logistics expenditures to outsourcing and this is expected to increase in the next five years, according to the study results.
"Shipper-3PL relationships are being impacted significantly by the prevailing uncertainty and economic volatility in global markets," said
John Langley, Jr.
, professor of supply chain management at Georgia Institute of Technology. "It is very important for 3PLs to mitigate or reduce any financial risk or service level impact that this may cause."
Economic Uncertainty and the Use of 3PLs
Economic volatility has challenged shippers and 3PLs alike to contend with factors such as unpredictable demand, instability in fuel costs and currency valuation, and excess inventory. In response, not only are shippers attempting to cut costs, they are also seeking to improve forecasting and inventory management (77 percent).
Cost reduction and improved reliability in services are the main factors likely to increase shipper respondents' use of 3PLs. This includes converting fixed to variable costs (59 percent), expanding to new markets or offering new products (56 percent), and restructuring the supply chain network to improve financial performance (48 percent).
"Companies worldwide are still dealing with the effects of the economic downturn," said
Jim Morton
, senior manager within Capgemini Consulting's Supply Chain practice. "But shippers should embrace the opportunity to rethink their supply chains and the role that 3PLs can play in helping to attain business goals."
Supply Chain Orchestration
The study showed that while shippers continue to outsource logistics services that are more operational and repetitive, they less frequently outsource those that they view as more strategic and those that are more customer-facing and IT intensive. However, economic volatility presents an opportunity for shippers to assess their supply chains and make changes designed to increase agility and responsiveness, reduce costs and reconsider their relationships with 3PLs to drive them deeper, the authors write.
Overall, 75 percent of shipper respondents agree that more strategic 3PL relationships would help them reduce costs. In order to achieve a more strategic shipper-3PL relationship, shippers want to see 3PLs investing in enhancing their regional and vertical expertise to better understand their particular business. Shipper respondents will also need to be more forthcoming with their data and be willing to team with 3PLs to reengineer business processes, the study suggests.
"As a provider of outsourced logistics services, we know that openness, transparency and good communication, flexibility and the ability to achieve cost and service objectives are key to the success of our customer relationships," said
Kai Peters
, head of supply chain development at Panalpina. "But in order to be an effective partner for our customers, it is also increasingly important for us to understand the entire business, not just logistics."
The IT Capability Gap
IT is viewed as central to the overall performance of 3PL-customer relationships. However, lack of IT integration within 3PLs leads the list of shipper respondent issues (55 percent) with 3PL IT capabilities.
Shippers and 3PLs seek IT that is responsive, delivers valued information such as order, shipment and inventory visibility, builds on existing investments and allows for innovation. However, widespread use of manual practices and variations in standards make it difficult for shippers and 3PLs to exchange data reliably and connect workflows. Real-time interfaces to shipper order management systems (63 percent) and timely demand forecasts (54 percent) are the most desired IT capabilities 3PLs need from shippers.
"When shippers outsource logistics functions to a 3PL, IT is an essential part of the relationship," said
Jon Chorley
, vice president for SCM product strategy at Oracle. "3PLs and shippers need to leverage integrated IT platforms that deliver visibility across the entire logistics network in order to keep productivity and customer service levels high."
Other problems cited by shippers with 3PL services include a lack of continuous, ongoing improvements and achievements in service offerings and unrealized service level commitments (both 46 percent).
3PLs' Role in Logistics Success
Interestingly, while there is significant agreement between shippers and 3PLs on critical issues, 3PLs generally have a more positive view of relationship success than shippers and have lower awareness about potential problems. This suggests that 3PLs still have some way to go before they fully meet the expectations of their customers.
For example, 82 percent of 3PLs believe they provide new and innovative ways to improve logistics effectiveness, compared with only 50 percent of shipper respondents who feel they receive services of this nature. Similarly, only 54 percent of shippers reported improvements in service levels compared with 71 percent of 3PLs.
Over 1,000 logistics executives from both 3PL users and providers in North America, Europe, Asia Pacific and Latin America participated in the Web-based survey. A small number of executives in other areas such as South America and the Middle East also responded, although there was no in-depth analysis of these geographies.
This was the first year that 3PLs, in addition to shippers, were invited to share their views. The findings were then supplemented with the results from in-depth focus interviews. Interviews were conducted with industry observers and experts, primarily relating to the special topics identified in this year's report. The Capgemini Accelerated Solutions Environment (ASE) was also used as a brainstorming setting where participants could collaborate on shared issues.