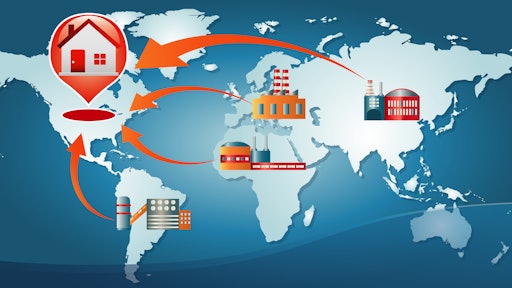 melita - stock.adobe.com
The GEP Global Supply Chain Volatility Index shows that the world's global supply chains are now operating more efficiently, signalling the lowest level of stress on the world's supply chains since July 2020.
"A period of decreased demand has helped resolve the supply issues of materials and labor shortages and stockpiling, and we're now seeing early signs of improving demand. Despite high interest rates, demand for raw materials and components increased across Asia and declines eased across the U.S. and Europe. So now is a good time for companies to lock in prices and key terms with suppliers for the coming months, which will also help tap down inflation," says Binayak Shrestha, global head of services delivery, GEP.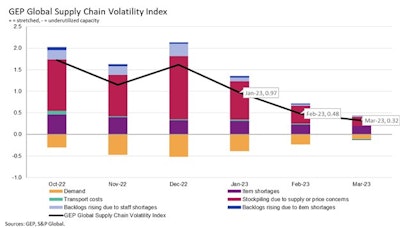 From GEP:
Asian purchasing managers increased their orders for components again in March, with manufacturers in China and India primarily driving this surge. In Europe and the United States, demand for raw materials and components is no longer falling as rapidly as companies have successfully drawn down some of their excess warehoused stocks.

Global demand for raw materials, commodities and components remains subdued, but the trend continues to improve. In some parts of the globe, such as Asia, companies are raising their purchases.

Global businesses are reducing their safety stocks as supplier lead times quicken and concerns surrounding pricing and supply fade. Reports of safety stockpiling are at their lowest since July 2020.

As has been the case since the start of 2023, labor shortages are having little adverse effect on suppliers, indicating current staffing is adequate to cope with demand.

Business reports of item shortages are at their lowest since September 2020.

Global transportation costs have fallen just below their long-term average as pressures on shipping, rail, air and road freight have subsided.

Supply chains are operating efficiently in the U.K. and North America. In Europe and Asia, supply chain conditions have almost completely normalized.



GEP