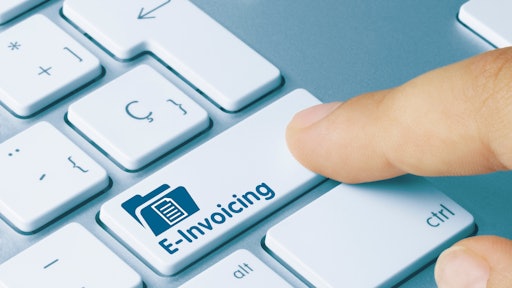 momius AdobeStock_163342575
Thomson Reuters launched ONESOURCE E-Invoicing, a centralized platform designed to streamline electronic invoicing management for multinational businesses who are being mandated to comply with global e-invoicing regulations.
"We're seeing an abundance of tax reforms and greater sophistication of tax authorities worldwide, and for tax departments in multinational corporations this requires a step change in how they keep pace with new rules and regulations to mitigate risks for their business," says Ray Grove, head of product, transactional compliance, Thomson Reuters. "Compliance with e-invoicing mandates is accelerating as a key priority, and historically it has not been an easy task, with regulations varying significantly across regions. We're excited to be able to support businesses in overcoming these challenges with ONESOURCE E-Invoicing. This helps them accurately and efficiently meet compliance obligations, increasing confidence and peace of mind on what can be a daunting and ongoing task."
Key takeaways:
The new solution gives customers a single access point to manage e-invoicing compliance. It offers pre-built integrations connecting financial systems, including common enterprise resource planning (ERP) systems.
Today, more than 80 countries have mandated e-invoicing or continuous transaction control requirements, and this figure could potentially surge by 2025 as governments prioritize tax reform and real-time reporting.
Key features include e-invoicing compliance supported across networks and borders, managed within a single platform; lower implementation costs and ongoing maintenance with pre-built integrations for common ERP systems; universal data mapping; and maximized invoice flow supporting a faster time to payment, with automated e-invoice validation and data enrichment.