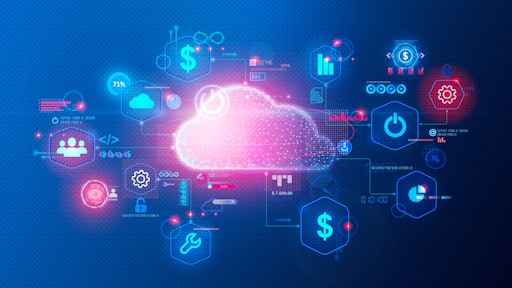 ArtemisDiana/stock.adobe.com
There are more moving parts than ever in today's procurement departments. On a daily basis, teams are juggling a myriad of responsibilities, from meeting evolving ESG goals to reducing costs in a struggling economy and establishing protocols that prevent fraud. Take, for example, this recent news in Maryland where a contractor was convicted of procurement fraud stemming from falsifying contracts and other documents.
In order to oversee spending and mitigate the ongoing supply chain uncertainties, procurement teams must first have seamless, automated processes. Unfortunately, old habits die hard, and many companies, even larger enterprises, are still engaged in tracking these activities manually. Manual processes, including the reliance on multiple and often disconnected spreadsheets, don't provide teams visibility into their procurement activities. With siloed information and a lack of standardization across suppliers, procurement teams will find it difficult to meet their ESG goals and budgets, potentially losing millions of dollars in revenue.
Even before the pandemic snarled the supply chain and left businesses scrambling to source vendors and materials they needed to stay in business, the charge toward automation was percolating. Now, as digital transformation has taken hold, manufacturers and retailers know they need to get on board to stay competitive, as illustrated in this recent PYMTS report. The demand from both investors and customers will require more automated and seamless processes for determining who suppliers are, the quality of their products and if they can provide on-time delivery.
With these challenges, here are three things CPOs should consider as they approach automation:
Consider Your Procurement Team and Company Goals
Procurement modernization is critical, but some organizations need to automate more imminently, including retail and manufacturing. In these two industries, we know that it's important for procurement teams to have procedures in place to manage logistics to procure raw materials. Additionally, environmental, social and governance goals need to be carefully considered. Companies are feeling more pressure from their various constituencies to reduce their carbon footprint by limiting their emissions and greenhouse gas production. Similarly, they want to lean into diverse suppliers, ensuring their vendors include historically underrepresented supplier and minority-owned companies.
But even before embarking on these ESG initiatives CPOS must first delineate specific goals. Then, they need a strategy to track those initiatives; engage respective stakeholders to make those requirements clear; and budget for the costs to make it all a reality. After identifying these goals, CPOs can then select the appropriate automation tools and technologies that align with their team's needs. For example, remote and hybrid teams that need additional ways to collaborate may favor cloud-based procurement solutions that can allow departments–including finance and legal–to access procurement data and even automate permissions so that approvals can happen directly with a shared platform application.
Take Stock of Your Organization's Tech Stack
Once CPOs understand their organization's goals, it's time for them to assess their existing technology stack. Because procurement software was originally designed to track and manage transactions, not serve as a workplace solution or efficiency tool, a variety of point solutions have evolved over the years. As a CPO working with IT, the objective should be to identify ways to integrate new technologies without disrupting critical existing systems. Rip and replace is not always the best approach, particularly as most enterprises are already invested heavily in legacy systems. Instead, look for automation solutions that play nicely with these existing platforms. For teams using Oracle, finding a procurement tool that integrates should be a priority. In this way, procurement teams can adopt achievable ways to ensure automated processes that make use of their existing technologies and don't impact their technical debt.
Use Software and Applications that Allow Data to be Shared
Sharing data and automating tasks isn't so daunting. Automation can also be done effectively without intervention from IT teams, but solutions should be intuitive and configurable. API connectivity is essential for connecting different systems and applications. APIs allow data to be shared between systems, enabling a seamless flow of information. When evaluating procurement automation solutions, look for those that have open APIs and can be easily integrated with these legacy systems. This approach minimizes the impact on existing IT infrastructure while still allowing procurement teams to reap the benefits of automation.
Sharing data across the organization can streamline processes and ensure that all stakeholders have access to the information they need. For example, if a procurement team uses an ERP system to connect their financial and operational systems, bringing on an integrated procurement automation tool can enable data sharing with stakeholders in those other departments. Without this link, one department may not realize that another department already has a contract with a vendor, where the organization can achieve better rates. Siloed information and a lack of visibility of suppliers can cause duplicate spending and cost organizations millions of dollars in lost revenue.
As digital transformation is sweeping global enterprises, procurement's future is bright. Automation can be done effectively today without intervention from IT teams, solutions can be fully integrated with legacy systems and ESG compliance will be easier. Automating procurement processes can deliver significant benefits to an organization, including increased efficiency, cost savings, and improved collaboration. By considering your procurement team's goals, taking stock of your tech stack, embracing open APIs and tech solutions, and using software tools that enable data sharing, you can overcome the challenges associated with manual processes and realize the full benefits of automation.