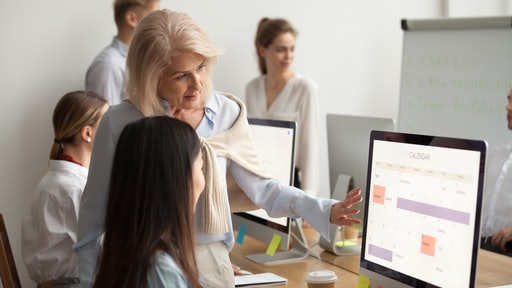 Getty Images
As countries around the world continue to navigate the ongoing Coronavirus disease (COVID-19) pandemic, governments are taking action to protect institutions and promote economic recovery. Faced with unprecedented challenges to the stability of economies, healthcare systems and the global supply chain, many public institutions and business owners understandably see the future as tinged with uncertainty. But, in the United States and elsewhere, major investments are being proposed to support economic recovery and these funds could provide a ray of hope during a challenging time.
Major investments for economic recovery
The U.S. Congress has proposed $350 billion in fiscal recovery funding for households, small businesses, impacted industries, essential workers and the communities hardest hit by the COVID-19 crisis. The funds and rebuilding efforts will focus on investments to grow the economy and pay for infrastructure improvements, among other fundamental priorities. The proposed funding package presents an opportunity for businesses to adopt new technologies and best practices as they build more agile and secure procedures to thrive in a post-pandemic world.
One area where public institutions are planning to invest heavily is in technologies to modernize procurement, with the goal of realizing more efficient tendering processes. Research shows that investing in e-procurement technologies is a cost-effective way to make supply chains more resilient, improve efficiency and accountability while laying the groundwork for a more secure approach to purchasing. Additionally, with the greater efficiency and allocation of resources afforded by e-procurement, companies will be able to minimize the wastage of public and environmental resources.
Supply chain resilience
This past year has highlighted the vulnerabilities within supply chains. According to a 2021 EY survey, 72% of companies reported that the pandemic has negatively impacted their supply chain, with 57% reporting severe disruptions. Furthermore, only 2% of companies that responded to the survey said they were fully prepared for the pandemic. The foundation of a company's ability to meet consumer demand and generate revenue lies in the resiliency of its supply chain. Therefore, in order to achieve a successful economic recovery, companies must re-evaluate how to create more resilient supply chains going forward. According to the same EY survey, greater supply chain visibility, efficiency and resilience are top of mind for companies over the next few years (12-36 months). Now, the question is, how can companies reach such targets?
The answer lies in e-procurement. Employing such digital tools simultaneously improves the procurement process' speed and quality, allowing for greater flexibility, responsiveness, and agility, which are all integral to creating change-ready systems. Even for those that experienced positive business results within the last year, such as those that had increased consumer demand and introduced new products to the market, e-procurement will play a critical role in ensuring that supply can adequately and seamlessly meet demand.
Rather than returning to a pre-COVID-19 standard, companies must look toward methods of digital innovation to remain competitive within the industry. E-procurement can help companies reduce costs by providing insights and yielding more efficient category management, sourcing strategies, and improved forecasting. These tools ensure that products are purchased effectively, at the right price, quantity, and quality. Empowered with a greater, more accurate knowledge base allows companies to behave proactively rather than reactively, and ultimately, prepare for challenges before they strike.
Security
Now that companies are relying more on e-commerce and witnessing a growing pressure to work more rapidly with higher sales volumes, security is a top priority for both the government, as illustrated by the emphasis on security in the proposed funding bill, and chief procurement officers. Steps must be taken to mitigate risks if companies wish to continue strengthening their businesses and the economy as a whole.
A key component of strengthening security lies in transparency. Traditionally, a lack of transparency within the procurement cycle can yield undesirable consequences, including poorly informed decision-making, product delays, increased spending and exposure to potential security risks. E-procurement digitalizes, stores and makes procurement information searchable for multiple stages within the cycle. In turn, this improved access and transparency generates greater compliance, as companies and their partners cannot avoid leaving an electronic trail when employing e-procurement tools. By adopting e-procurement, companies can equip themselves with the tools they need to ensure they are developing a more-secure environment for purchasing.
Democratizing commerce tools
The greater access to data and information generated by e-procurement means that within the public sector there exists an opportunity to market open solicitations to a wider range of businesses, including those in small or niche fields. E-procurement empowers businesses that might otherwise be overlooked.
Historically, procurement has required undergoing the potentially cumbersome process of interacting with vendors over the phone or in person, leaving those with greater industry knowledge and connections at an advantage and creating greater barriers to business. Currently, e-procurement has simplified the process by electronically, as opposed to manually, performing procurement tasks and support. Additionally, audit and tracking, as well as online certifications, play a role in supporting the development of small businesses by giving individuals easy access to the resources necessary for development. By democratizing commerce tools, e-procurement is promoting business development, and therefore, economic growth.
E-procurement: supporting the global supply chain
The insights generated by research into supply chain processes make it clear that for both public and private institutions, e-procurement is critical for success in the post-pandemic world. Supply chain resiliency and infrastructure security can be expected to remain top priorities for organizations moving forward, and there is no better way to support both than through the use of e-procurement systems.
Chief procurement officers would do well to invest in the e-procurement tools they need to thrive to enjoy tangible efficiency gains and true peace of mind even in a time of uncertainty.