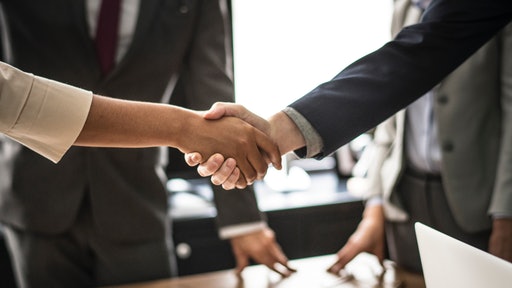 Pexels
Nearly 64% of respondents in the recent Supplier Experience Survey by HICX cite communications as a Top 3 area for improvement when it comes to doing business with suppliers.
This casts the spotlight on a persistent pain point -- an imbalance between suppliers and enterprises that needs to change.
With the pandemic highlighting the need for robust supply chains, enterprises who focus solely on cost savings at the expense of all else are left horribly exposed to risk. There's no doubt that organizations need to re-think the way they work with suppliers, but as with all unchartered waters, the prospect can seem daunting.
So, where can businesses begin? The answer is to adopt a more supplier-centric approach, knowns as supplier experience management. And, at the heart of this, is addressing fundamental obstacles, like communication.
Managing friction points for a better supplier experience
The end-to-end experience is the journey suppliers have interacting across all touchpoints with their enterprise customers. To get the measure of how healthy these encounters are, enterprise leaders need to step into the shoes of their suppliers. Is the supplier experience effective? Is it as intuitive and simple for them as it could be?
Once a supplier-centric approach has been adopted, the process needs to continually be improved, to create the best mutual partnership possible. It also needs to be actively managed. To kickstart supplier experience management, enterprises should identify friction points in the supplier journey and then work to actively improve them.
Improving communications and streamlining processes
Communications is one of the two interlinked pain points in the survey that topped the list of areas most problematic in the eyes of suppliers. The other is the time it takes enterprises to resolve enquiries, according to 67% of respondents.
One of the main issues for enterprises is that their traditional technology prevents them from doing better. Almost half the respondents acknowledged that suppliers would want more streamlined business processes to make it easier for suppliers to do business with them.
For example, more responsive and considerate handling of supplier enquiries can go a long way. What might seem relatively inconsequential to the enterprise – a late invoice or failure to share forecast information in good time – can have a much greater impact on the supplier.
Another opportunity to iron out friction in the supplier experience is to improve the dialogue between departments within the organization, with too few or too many contact points being common problems suppliers face.
In many organizations, it's normal for suppliers to work with multiple stakeholders, especially when it comes to deadlines and quality control. But, cross-functional communications can leave open a question around "who owns the end-to-end experience for suppliers?"
Click here to hear more about negotiations in the supply chain:
Advantages of better communication channels
For supplier-centricity to be effective, there should be a dedicated communications point for all enquiries. If, for example, the enterprise needs to do a last-minute risk analysis questionnaire, it's no use expecting suppliers to pivot quickly and provide immediate responses if they don't know which of the dozen supplier systems they have to log in to.
To achieve mutual success, it's also crucial to actively work toward making the supplier experience better on an ongoing basis. Businesses shouldn't be surprised if sellers that they've spent years beating down on price are not so willing to go the extra mile to fulfil unplanned personal protective equipment (PPE) order requirements when their order book is already over-flowing.
However, some of the largest and most forward-thinking manufacturers embrace these supplier experience principles as they plan their technology strategies for the next 10 years.
Events of 2020 have provided a number of examples where a supplier-centric approach to communications has been beneficial.
Moving forward
Good supplier communications should cover the business overall direction of travel and relevant category strategy as well as the intricacies of purchase orders, payment terms and who to address queries to.
When it comes to ensuring you have the strongest, healthiest supply chain possible, supplier experience management is a winning strategy. And, for those looking to implement this approach, tackling communication issues with suppliers is a good place to start.