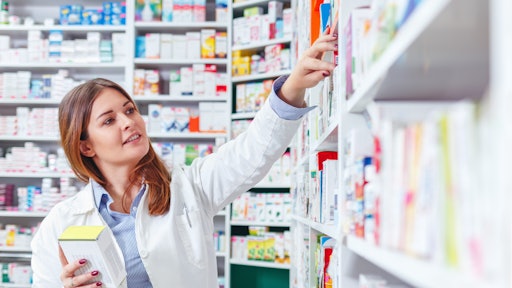 AdobeStock_132398792
The telehealth industry has room to grow. In fact, experts predict the total market value of telemedicine will reach $227.93 billion by 2025. In fact, over 1,000 telehealth companies have been launched in just the past three years. Existing healthcare providers are eager to enter the market, but many lack the skills and technical expertise necessary to start building a digital platform. Others may have the technical know-how, but lack relationships with pharmacies and supply chain partners.
Here are five essential elements that emerging telehealth businesses need to consider when building an effective direct-to-consumer supply chain.
The telehealth platform
Every fledgling telehealth company needs a platform to intake patient health information. Legally, this platform must be fully compliant with the Health Insurance Portability and Accountability (HIPAA) Act, meaning that it meets standards for protecting sensitive patient data. The platform should also support both synchronous and asynchronous health consultations. Synchronous health consultations, like video appointments, require a health care provider to be present to receive information. Asynchronous options, like digital forms, allow patients to submit information independently.
Payment processing
Like e-commerce companies, telehealth businesses that ship products need to establish a means of payment. However, credit card processing for healthcare companies is different from e-commerce companies due to HIPAA requirements. All payment systems are prohibited from sharing patient health information on receipts or bills. Additionally, payment systems may not use the merchant's account to store protected health information (PHI). This includes the patient's name, credit card number, medical information and insurance. As a result, its best to review the terms of service of merchant providers carefully to understand if they service your telehealth and telepharmacy brand. This is important as sudden terminations of services happen often for telehealth and telepharmacy brands.
Set up a backend
A website's backend stores all the information that is not viewable to users. Most telehealth companies rely on a secure database of patient information to keep track of appointments, pre-existing conditions, current medications, and other essential knowledge. Doctors and nurses are required to store patient data in a HIPAA compliant form within a patient's electronic medical record (EMR). Less sophisticated systems may require manual data entry of patient information from intake forms to EMRs, which can be time consuming. Pre-made platforms can simplify the process by integrating these systems.
Prescription fulfillment coverage
A strong partnership with a pharmacy is essential to successfully fulfilling patient orders. Any enterprise should consider what pharmacy networks they want to use and what the pharmacy's responsibilities will be.
Integrating shipping and tracking software with pharmacy inventory can help pharmacy owners ensure that prescriptions are filled compliantly, and also allows the business to track shipped orders. Creating a consistent brand identity through a company's website, promotional emails, and packaging is important for bolstering patient trust. Many pharmacies may also agree to take on the additional responsibility of packaging medication.
Provider side coverage
Telehealth and telepharmacy companies rely on qualified medical providers. Whether they use doctors, nurse practitioners, or other medical specialists, a telehealth company is only licensed to operate in the states their staff is licensed to practice in. This means that national coverage requires a roster of providers who are collectively licensed in every state. Some states have different rules about who is qualified to prescribe certain medications, so be sure to check the law for each prescription you plan to fill. LegitScript is a certification that validates that a business has these licenses. If you want to advertise online, you will need this certification.
When it comes to pricing, telehealth businesses must consider not only the cost of drugs being sold, but also the costs of paying medical providers. Asynchronous patient intake forms can cut down on expenses, while synchronous video appointment calls tend to consume more resources. As with traditional commerce, shipping fees, packing fees and transaction fees all need to be weighed as well when calculating the set price for a service or medication.
Many of the challenges new telehealth companies face involves HIPAA compliance. HIPAA violations are serious and can lead to loss of license, financial penalties, and even criminal charges. Therefore successful telehealth platforms should be fully HIPAA compliant and work to simplify the process of bringing pharma brands direct to consumers.