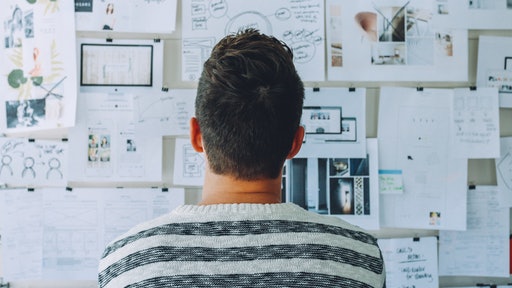 Pexels
Spend analytics, or the process of collecting spend data, categorizing and analyzing it, is core to procurement, but the industry has historically struggled to fix the spend data challenge. What's more is, it has grown even more complicated during the pandemic. A survey of procurement organizations released this year from Sourcing Industry Group and LogicSource reveals 66% know they need to improve spend data quality, 34% say they don't have actionable, accurate or updated data, and 28% have no tools or processes in place to manage spend analytics.
Procurement has been thrown into the spotlight over the past year, as businesses look for new ways to save money, but the survey results show there's clearly still a disconnect between the need for accurate spend data and what's currently available for procurement leaders. The changes and improvements to the process that need to be made are in their hands, and so too is empowering their teams to achieve an even higher level of data quality and performance.
When leaders fix their spend data challenge, they can prove their long-term value to other business stakeholders, but how do they fix their spend data challenge?
Start with internal structures
A 2020 report from McKinsey & Co. says "spend analytics will have a critical role not only in helping leaders monitor and improve cash and cost, but also in transforming and improving existing practices to create a more resilient future."
No pressure, right? For procurement leaders looking to fix their spend data challenge, starting with their internal structures and procurement initiatives is essential. This would include items such as maintaining data accuracy, quality and normalization on a monthly basis.
Typically viewed as a "nice-to-have," these initiatives are quickly becoming a "need-to-have" for businesses because of today's focus on decreasing costs wherever possible. But, procurement leaders are struggling to keep up and deliver business value while staying agile and managing their internal operations.
Starting internally and uncovering the data needed to fix this challenge is key to delivering external value and results. Leaders must make this a top priority and should consider a standardized monthly data ingestion process, which would allow them to maintain accurate and actionable spend data.
Understand how to use data
Once leaders streamline their internal structures, they need to do a deep dive into understanding what data points are most valuable for enrichment opportunities, whether a chart of accounts, contract information, supplier parent/child relationships or supplier diversity information. Once this is determined, procurement leaders will have a better grasp on their spend under management and how to fix their data challenge.
But, that's easier said than done. Most leaders may not have the bandwidth, resources or budget to invest properly and build an internal spend management solution. And, taking on another project that needs undivided attention with limited resources may sound unachievable and steer procurement leaders away.
Finding a technology partner who can build and execute a process to maintain accurate, actionable and timely reporting can empower procurement leaders with the right data to prove their value to the business as a whole.
While procurement may not be in the Top 100 priorities for business leaders, it does fund the Top 10. As a procurement leader looking to fix a spend data challenge, take time to evaluate your spend data and understand how you can deliver valuable and actionable insights to find new savings. As we come out on the other side of the pandemic, procurement is in a unique position to re-gain control of spend data to improve cash and spending for the entire business.