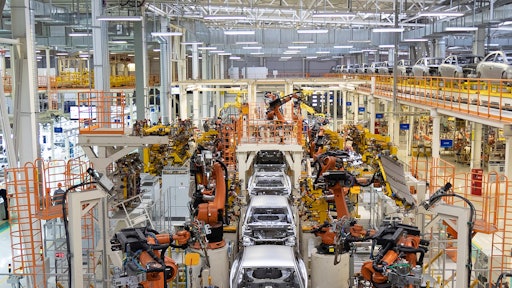 AdobeStock_233322730
Four of the six major U.S. and Japanese automakers improved their OEM-supplier working relations scores, while two automakers worsened, according to a study released by Plante Moran.
"Without a doubt, the industry went through a trial by fire this past year, but seeing the positive results for four of the six automakers was a surprise in many ways," says Dave Andrea, principal in Plante Moran's Strategy and Automotive & Mobility Consulting Practice. "Typically, a crisis is not the time to improve established relations, but the OEMs' efforts to enhance mutual trust, transparency and communications moved relationships forward through the worst of COVID-19 and the stop and re-start of their operations.
"The automakers will have to continue building on these fundamentals to survive near-term parts shortages like the scarcity of microchips, and truly deepen relations to support the development of electric vehicles and related technologies in-house or out-sourced, or through acquisitions or partnerships. These industry challenges put more pressure on purchasing organizations to respond and resolve issues more effectively," Andrea says.
From PR Newswire:
The study revealed that the cornerstone of good working relations remains to be trust and communication.

The level of perceived trust and communication of OEMs by suppliers when dealing with their customers is directly correlated to benefits the OEMs receive from them.
"We're often asked by automakers what's the key factor – the 'silver bullet' – that will improve their index ranking," says Andrea. "The answer is, there isn't one simple thing. It's making many small, incremental improvements to the foundational elements over time – such as paying invoices and training knowlegeable buyers and aligning top leadership and all functions to support value-add by the supply chain."