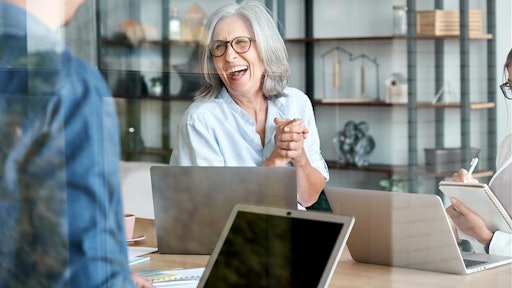 insta_photos
The 3 million small businesses at the heart of our economy have shown incredible resilience over the past year. For many, their ability to pivot has generated new revenue streams and new efficiencies, helping them to buffer the financial impact of the pandemic. Here are some critical lessons these small businesses can learn from the impact of the Coronavirus disease (COVID-19)
Have the courage to do things differently
We've heard a lot about larger businesses pivoting during the pandemic, in meaningful ways, with manufacturers reinventing production lines to produce personal protection equipment (PPE), distilleries producing hand sanitizer and clothing companies producing scrubs and face coverings. But, small businesses, too, have taken courageous steps to adapt and pivot, as the pandemic and stay-in-place requirements presented a new set of challenges.
This ability to adapt characterizes SMBs. Reinventing business models to meet consumer requirements is a skill which will help futureproof and protect these organizations. It requires great courage and tenacity, two qualities we've seen in abundance this year across small businesses.
Find new ways to engage with your customers
This year has seen more small businesses utilize new channels to engage with their customers. With research showing that social media consumption has risen significantly in 2020, turning to social channels to reengage customers and generate new interactions is a smart and low-cost solution.
Reimagine traditional ways to engage with your audiences
During the summer of 2020, Pitney Bowes polled 450 small businesses across the United States, China and the UK, and found that businesses were turning to traditional shipping methods – sending parcels or mail – to communicate with their audiences. This was the case for 61% of respondents in China, 25% in the United States and 24% in the UK. They were largely communicating with employees, but further research shows that direct mail and door-drops to prospects and clients has also been popular as part of broader omnichannel strategies. A Royal Mail study in the UK found consumers engaged with 96% of all mail during stay-in-place/lockdown, while 88% of respondents reported paying as much or more attention to mail this period. The number of people driven to go online following a prompt by direct mail increased 70% year-over-year.
Discover new routes to market
With face-to-face interactions limited, small businesses have been prompted to identify new routes to market. Shops is a new feature from Facebook, enabling SMBs to create digital storefronts and sell products either directly from Facebook or from their own websites. Facebook-owned Instagram has created digital stickers, which users can tap on to shop. Other small businesses are attending virtual events and collaborating to create digital pop-ups. A year ago, many SMBs wouldn't have considered these options to get in front of their customers. Now, some will continue these style of interactions well into the future as the changing nature of retail looks to be entrenched with both consumers and retailers.
Embrace remote working by enabling remote business-critical processes
Most organizations quickly adapted to the need for employees to work from home, rolling out tools for employees to collaborate and communicate remotely – if they weren't already in place. However, some business-critical processes required more consideration. Sending mail and parcels was one of these processes. While workers could head to their local post office to weigh and send items, 40% of the U.S. businesses polled said that anxieties about leaving the house impacted their sending. Technologies such as cloud-based sending platforms enable shipping and mailing to continue just as effectively from home as in a traditional workplace. Accessible via home wi-fi from mobile phones or desktop computers, they have made it easy for employees to evaluate delivery times and costs through a user-friendly portal. Now, SMBs can seamlessly deliver business processes remotely, driving savings, delivering flexibility and improving the customer experience.
While the future still looks uncertain, the grit, spirit and passion small businesses have demonstrated in 2020 combined with strong, loyal customer support leaves them well-positioned to weather the storm. These five lessons learned will help build a strong foundation for 2021.