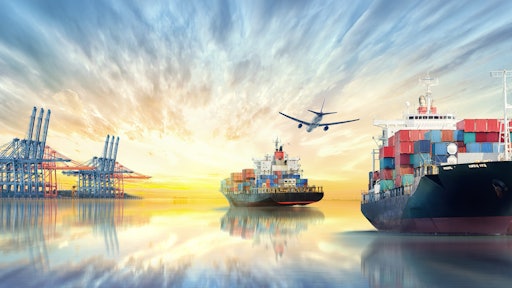 enanuchit - stock.adobe.com
Following a period where supply chains have been tested to breaking point, the Golden Week holiday, to commemorate the founding of the People's Republic of China in 1949, will be cause for concern to supply chain managers, innovators and engineers waiting for products or parts from China. This year, Golden Week coincides with the Mid-Autumn Festival, as it does once in every five or so years, making the holiday even more protracted. With Golden Week running from Oct. 1-8, what have we learned, and how can we be better prepared?
What started as a relatively normal run up to Chinese New Year in late January soon turned into the biggest supply disruption most of us have ever seen. The supply side disruptions took immediate hold as Chinese factories were due to be back at full tilt. That disruption quickly spread around the world, only to be compounded by demand disruption, and then workplace disruption. The Coronavirus disease (COVID-19) shone a bright light on supply chains and their ability, or inability, to adapt in a way that made them both agile and resilient.
Since then, we've seen disruption play out all around the world, impacting supply chains, as well as just about every other part of our professional and personal lives. Now, eighth months in, we've reached a surreal New Normal, where we hope most of the firefighting has been done. We've moved from urgent tasks to important initiatives, like building supply chains for the future to be more resilient and ready for any disruption.
At the start of the year, it was clear that some supply chains were quicker to adapt than others. Some because they have greater redundancy built into them, some have a more diverse manufacturing footprints around the globe and others have a more "just-in-case" than "just-in-time" inventory strategy. What has been clear is that there are a few consistent elements that helped through this extremely challenging and unpredictable time. These are the elements that need to be designed into supply chains and manufacturing strategies as we prepare for Golden Week and as we prepare for other disruptive events in the future.
The first element is the digital thread, which drives agility, resilience, and more importantly, transparency or visibility. Being able to see in real-time exactly what is happening in a supply chain is essential if you're going to plan for an expected disruption like Golden Week, and even more so if you want to be prepared for any unexpected crisis. Digitally enabled, fully transparent supply chains can quickly adapt in a crisis, providing the data needed to model multiple scenarios leading up to planned closures as well as on-the-fly during a crisis.
The next element is planning. This is essential to avoid surprises while still preparing for any that might occur. Early in the year, some global supply chain operations team looked ahead in anticipation of this holiday and built out a strategic plan to manage outage time, considering their own quality engineering, manufacturability engineering and program management employees and manufacturing partners. This planning has enabled those companies to reduce the number of non-production days this year to just 2 business days during the holiday. It's not uncommon to receive last-minute notices about production delays due to upcoming holidays when working directly with Chinese suppliers, so make sure you proactively request information from your suppliers' to understand their holiday schedules and non-production dates during this time to keep your build schedules on track.
The third element to consider is the geography of your supplier base. Having distributed manufacturing will make this, and just about every other disruption, easier to manage. This year, many have been closely reviewing supply chain geography and some have reacted already made plans and even changes. In the 2020 State of Manufacturing Report, 73% of U.S. manufacturing executives said they have minimized, or have plans to minimize, reliance on China and expand into other geographies, including the United States. Consider how you might expand the geographic diversity of your own supply base, so you have options when geographically-oriented disruptions, including national holidays, occur. Of course, it requires a significant time and overhead to expand your supply base in such a way, so consider plugging into digital manufacturing ecosystems that have a vetted, geographically diverse network of partners in order to gain seasonal or long-term agility.
We've been through a lot this year. We've moved from dealing with the urgent impact of the pandemic to working with ever-changing versions of the "New Normal." It doesn't feel like it's over yet. In fact, there may be 1-2 more surprises around the corner. But, let's learn from 2020; let's not get caught out by Golden Week and let's invest in strategic, long-term initiatives to increase the resilience and agility of supply chains in ways that will serve us all well in an unpredictable world.