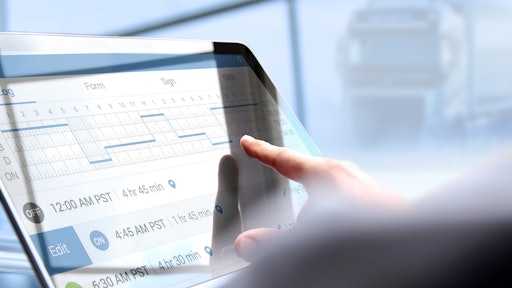 AdobeStock_189118237
In business, there are unnerving moments when you have no visibility into client plans, supply chain disruptions seem to appear out of nowhere and economic forecasts are all over the map. For many, this describes all of 2020, and corporate leaders are rightfully focused on preserving as much revenue (while cutting as much cost) as possible.
Although cost cutting involves making hard decisions, there is one action that can be easily implemented to improve your bottom line—automating the accounts payable (AP) process. This is a modest investment, but the rewards are great and the benefits compound year over year.
The paper chase
According to the Institute of Finance & Management (IOFM), AP staffers spend 84% of their time processing invoices. This statistic, however, doesn't tell the whole story. For years, AP staff have been asked to do more with less; the COVID-19 pandemic has exposed just how broken this process has become. Despite all of the elegant online tools available today, more than 50% of companies still pay vendors by mailing a paper check. Issuing and depositing checks costs businesses as much as $54 billion annually, and bank deposit fraud drains another $25 billion—clear signals that change is needed. The Coronavirus disease (COVID-19) has also highlighted the fact that paper invoices and checks require people to come into the office and handle them.
The manual process is inefficient and ripe for abuse. Once an envelope is received in AP, staff have to open it, date-stamp the invoice and make a copy. After identifying and sending the invoice to the proper department for review and approval, it is then entered into the AP system. Then the wait begins for approval, denial, or the identification of some discrepancy, all triggering a new round of phone calls and/or emails. An exception loop can continue for some time, and even after it is resolved, there are still numerous manual steps to follow before payment can be issued. This is a huge burden for AP, but it also stresses your business relationships across your vendors.
COVID-19 adds another layer of challenges for AP
For many, AP processing is a labyrinth of manual entries, exceptions and email threads. Now six months into the global pandemic, with more than 90% of staff working remotely at least part of the time, the exception processing and communication challenges for staff and management have only gotten worse.
The economic consequences of COVID-19 have placed increased pressure on business cash flow and profit margins. Vendors are in the same boat and are even more desperate to be paid. The result: AP staffers are getting more email and phone inquiries that need to be researched, documented, and resolved while keeping a sharp eye out for fraud.
IOFM reported that:
● 91% of organizations say their AP function needs more flexibility.
● 61% lack integration with enterprise resource planning (ERP) systems.
● 55% of webinar respondents report too much manual entry.
Digitizing AP eliminates manual intervention
The answer to AP woes is digitization. Straight-through processing enables invoices to be received, processed, and paid without manual intervention.
Digitized AP processes do not refer to optical character recognition (OCR). Although OCR is a step up from manual keying, it isn't ideal because it still requires humans and it doesn't "learn." Smart systems can update addresses, assign purchase order numbers, and more, greatly reducing exceptions. Even if many of the invoices you receive are simple and repetitive enough to achieve 98% accuracy with OCR, the end result can still translate into thousands of exceptions per month.
AP digitization means straight-through processing—a purely automated process involving electronic transfers with no manual intervention involved. Invoices are electronically transmitted to your AP department, digitally matched to a purchase order or (if a non-PO invoice) coded and approved automatically and then scheduled for electronic payment.
The benefits of AP automation
Data shows that for many companies, AP digitization can easily automate nearly two-thirds of invoices. But, don't stop at 66%—when done correctly, almost all invoices can be processed this way, and the incentives to do so are huge:
● Dramatic cost reduction: Digitizing the AP process has been proven to reduce processing costs by more than 80% at a time when companies need to conserve cash and are reluctant to lay off additional staff.
● Significantly reduced manual processing: Data suggests that for companies adopting straight-through processing, nearly 100% of all invoices can be paid electronically without significant human intervention.
● Reduced errors and opportunities for fraud: Less manual data entry always equals fewer errors, and fewer errors save time and money for you and your vendors. Plus, with machine learning, successful attempts at fraud will be far less likely.
● Enhanced availability of real-time data: With all invoices recorded immediately in your accounting system, AP data will be up to date and instantly available.
● Enhanced cash management: The ability to pinpoint your real-time cash needs with the click of a mouse will improve financial decision-making and increase financial agility.
How to digitize AP processing
The benefits of digitizing AP are numerous, measurable, and immediate for both your organization and your supply chain, and the process is fairly simple. First, choose a company to administer the digital AP platform and one that provides the service of onboarding your vendors.
Although this digitizing process may sound like several full-time jobs, technology has come a long way (and become much smarter) since early attempts to automate AP with OCR and electronic data interchange (EDI). In the best case, onboarding a vendor can take just a few minutes, without any specialized programming. Once you show your vendors what's in it for them—reduced cost, increased visibility and predictable payment cycles—they will line up to join.
Once you've digitized your AP function, you can enjoy reduced costs, reduced errors, less fraud, better data, and more precise cash management. Perhaps best of all, your vendors will be pleased with the efficiencies and happy to do business with you.