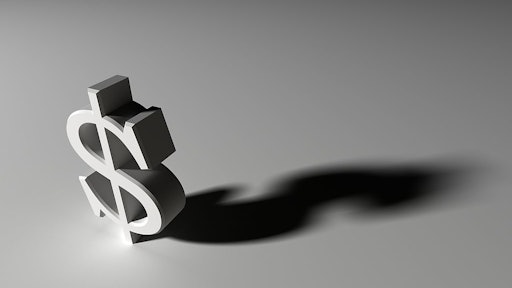 It's human nature to concentrate on what we deem most important while shrugging off—or at least paying less attention to—other things. On a personal level, that can be good, but in business, maybe not so much.
When it comes to direct spend versus indirect spend, procurement professionals face a challenge. They know indirect is important, but its impact on the bottom line is often overlooked.
Get Ahead of Indirect
"Indirect spend is related to the categories crucial to operating a business," explains Mike Jud, director of product marketing at Tradeshift, a cloud-based business network that connects buyers and sellers. "By contrast, direct spend accounts for the raw materials and components required for production. Because directs are more vital to a company's business and value proposition, such as quality, on-time delivery and customer satisfaction, they are managed more closely and inventoried."
On the other hand, indirect spend is not managed as closely, yet is still necessary to do business, Jud adds. That includes information technology (IT) equipment; office supplies; and maintenance, repair and operations (MRO) replacement parts. In some cases, such as MRO, where parts and services are critical to keep production going, indirects can be inventoried and managed like directs.
Direct purchases generally are forecast, scheduled and ordered with automated processes, while indirect materials are likely bought by individuals who need the parts. And that's where the challenge lies, Jud says.
"Some companies have thousands of employees that need to buy things for their jobs," he points out. "Procurement and accounts payable (AP) are tasked to ensure employees keep to budgets, supplier agreements and company objectives, such as sustainability, diversity spend, savings goals and contract compliance. It is procurement's job to create the supplier relationships that achieve company goals."
Procurement generally lacks the time and resources to account for all spend categories, Jud adds. So, they manage the most critical spend categories—spend under management. However, such things as infrequent purchases, one-time suppliers, on-line purchases, event marketing and emergency spend, referred to as long-tail spend, are not usually on procurement's radar.
Gain Spend Visibility
SAP Ariba looks at spend a bit differently than many procurement software companies, according to Lorne Jones, senior director of Market Programs. "We have a new way of looking at spend—you shouldn't silo, but instead have a single process in a standard system," Jones says. "Looking at things like MRO items and services as being necessary, but not critical, is a mistake. MRO is really important. [Consider] airlines, construction, ships and industrial. If a piece of equipment goes down, it can compromise your operations. Where do you find replacements?"
For SAP Ariba, that means not referring to spend as direct or indirect. One of SAP Ariba's clients, a large European retailer with revenues of more than $63 billion and 15,000 suppliers, wanted to gain control of its $4.5 billion in indirect spend, as well as centralize and standardize its spend processes across thousands of sites. It also wanted to improve supplier management.
"Visibility is mission critical," Jones says. "Everything is depending upon external suppliers, so it's critical that you bring everyone into your planning system. We have a whole catalog of indirect spend categories with a requisition approval process, and governance and rules to control spend."
The solution enables the retailer to control $3.5 billion of its $5.3 billion annual spend on indirect procurement. It realized increased savings from standardization and better-quality information for purchasers, effectively managed all indirect spend, and most important, established a consistent and common approach for all buyers and users.
Curb Your Maverick Spend
It's not easy to get all suppliers on the same page, regardless of the purchasing tools available.
"Solutions today enable procurement to guide users to the right process, policy, supplier and so on," says Jud. "However, many systems often are challenging to use, leading to users who bypass the system in favor of something more user-friendly—a phone call, red card or online purchase. The systems lack adoption." Often, the answer is to purchase from consumer sources, such as Amazon, Staples or Home Depot.
"You'll hear people say, 'My employees can shop online at Amazon with no training. Why can't they do it at work?'" he adds. "Solutions are creating that Amazon experience, and at the same time, driving compliance. The spend visibility they also get with the solutions allows procurement to create a better deal the next time they negotiate with suppliers and/or realize the rebates after they reach a spend threshold."
To help its customers deal with long-tail spend, Tradeshift created an app to offer the convenience of a credit card with the control of a procurement system. "Where long-tail is not managed well today, companies can use Tradeshift Go for users to identify their fund request," Jud explains. "After a collaboration and approval, the user is given a virtual card to make the purchase. The spend now is visible and follows the company's procurement policies.
Another challenge, Jud says, is having the right content in place. Companies are dependent on suppliers for the content and keeping it updated. Tradeshift's network approach, which makes it easier for suppliers, allows them to support their customers and promote their products and services with the latest content and pricing.
Having a strong, user-friendly system in place drives rules and governance, and gives visibility into approved suppliers. Jud points out a few examples:
A catalog that contains contracted, approved and preferred suppliers with the right pricing. Catalog content also can include policy items—what's the right policy or process for the spend?
Spend over time that allows procurement to recognize when they achieve spend thresholds for volume discounts. "I've seen companies build spreadsheets over a few weeks to determine if they should be getting discounts or rebates," Jud says.
Workflow to make sure the spend is approved by budget owners, by people with the right spend authority, and by people who know the category, such as IT approving computer purchases.
Two- and three-way matching processes to make sure that invoices are paid based on what was actually ordered and received. The right price in the purchase request improves downstream process efficiency—downstream doesn't need to correct invoices, for example. The invoices can be paid in a timely manner, and the company will have more time to look at options for better cash management.
Some Tradeshift customers are using the platform to create their own marketplace. For example, logistics providers that secure pricing deals on tires can offer their contracted rates (plus a margin) to anyone looking for a better tire rate.
Jud adds: "We have many companies invested in building their own marketplaces to offer their contracted rates, orchestrate multiple business units (or across franchises) and orchestrate their own value chain."
Barry Hochfelder is a freelance journalist who has covered a variety of industries in his career, including supply chain. He also served as the former editor of Supply & Demand Chain Executive. Hochfelder is based in Arlington Heights, Illinois.
Companies in this article