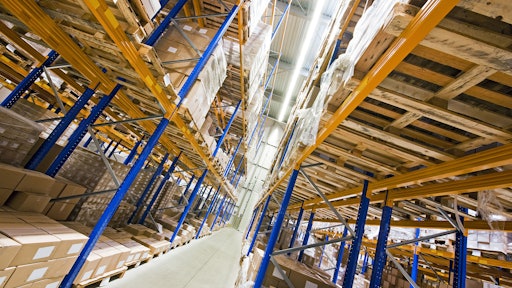 For any organization, inventory inefficiencies can be disastrous to the business, and this is especially true for retailers with the holiday shopping season right around the corner and millions of dollars in sales on the line. Optimizing inventory requires finding the elusive balance between cost and service—overstocks and lost sales in retail-speak. Unfortunately, many organizations are challenged with an incomplete view of their supply chain, which leads to an inability to quantify all stages of inventory (safety stock, cycle stock, in-transit inventory, work-in-process, pre-build and promotional positioning) and difficulty understanding SKU-level demand behavior.
What compounds the problem is that most traditional inventory management applications are limited in scope, only focusing on safety stock settings, and even then, without proper segmentation of demand.
In order to reach desired service levels at the lowest possible cost, companies must step back and attain a holistic view of their inventory policies. This can only be achieved by modeling the end-to-end supply chain structure and policies, and modeling demand down to the SKU and site level of detail. This type of modeling is called supply chain design, and global leaders across every industry are creating centers of excellence to make supply chain design a key competency and competitive advantage.
Today's Inventory Optimization Roadblocks
The modern supply chain is an increasingly complex and volatile network that often stretches across continents and supports numerous market segments. Thus, the impacts of change are harder to determine, and the risks involved in being unprepared increase. Changes in demand and customer preferences, shifts in commodity prices, supply disruptions, variability in transportation availability, natural disasters, geopolitical change and regulatory issues all impact the flow of goods to market and make it increasingly difficult for supply chain professionals to achieve end-to-end network optimization.
As a result of these complexities, inventory placement and policies often are the last detail of the supply chain to be addressed. Rather than analyzing the impact across the supply chain, companies are making decisions in a vacuum, relying on inventory applications that fall short in three key areas:
They assume that all demand is smooth and normally distributed.
They only consider safety stock for the existing supply chain structure.
They do not simulate real-world behavior or enable what-if analysis.
In contrast, supply chain design accounts for all variables and scenarios to help companies create effective strategies for inventory, along with improved customer service levels.
Supply Chain Design
Without a way to digitally model supply chain operations and inventory policies, companies would need to experiment in the real world, which is time-consuming, risky and cost-prohibitive. Supply chain design enables companies to create living models of the end-to-end supply chain, encompassing physical infrastructure, policies, demand and inventory. These models provide a true holistic view of all the interdependencies and trade-offs throughout the supply chain. Issues addressed in the supply chain design process include:
Identifying demand patterns and buying behaviors for each product and customer.
Determining the cost associated with implementing different service targets.
Quantifying the impact of variability (lead-times, production, transportation, demand and the like) on service and cost. 

Evaluating the long- and short-term effects of different supply chain footprints, structures and flow patterns.
It's true that companies can identify millions of dollars in annual cost savings through right-sizing inventory levels. However, optimization technologies have limitations to how well they can predict operational performance under the stress of real-world, day-to-day variability. The only way to truly test the effects of these multiple levels of variability is to use discrete event simulation. Simulation can digitally "run the clock" to fill each order and schedule each shipment to provide detailed performance metrics, such as on-time deliveries, stock-outs or capacity bottlenecks.
The design approach also enables companies to analyze and properly categorize demand, factor all aspects of inventory for both existing and new supply chain structures, and simulate real-world behavior to enable true "what-if" capabilities. Together, these capabilities provide a prescription for the right levels of working capital across a continuously-changing business on a detailed daily/weekly/monthly view.
Sustaining an Inventory Strategy
Results of a company's supply chain design and modeling can—and should—be used to inform its overall inventory optimization strategy—one that is based on a complete, end-to-end supply chain view. However, the process does not end once inventory has been successfully optimized based on supply chain design models—far from it.
While supply chain design is absolutely the critical component to inventory optimization, it is not a one-time experiment or event; rather, organizations should establish a continuous process. The idea of running a model and then turning over the inventory targets to their planning and execution systems is outdated; "set and forget" does not work in a dynamic and volatile market. Leaders now are establishing a continuous design approach, and using the design models to support the planning function. We call this "planning by design," essentially using design models in a planning context. This approach ensures that companies are continuously reviewing and adjusting inventory targets at the SKU-location level, rather than using rules of thumb across broad categories, leaving shelves bare or backrooms overflowing with inventory. Once an inventory strategy has been chosen using optimization, it's also important to continue using simulation to test it further, providing validation that the new inventory policies work as intended.
For sustained success, inventory optimization needs to be thought of as a repeatable process and organizational best practice. If there's one thing we've learned, it's that supply chains are dynamic. With constant changes, static inventory policies could be a huge competitive disadvantage and lead to waste in the millions. By leveraging supply chain design as a continuous process, organizations are deploying the most accurate and robust inventory strategy to maintain the balance between service and cost, and drive value for the organization.
Toby Brzoznowski is the co-founder and executive vice president of LLamasoft. Over the last decade, he has helped bring supply chain design into the corporate mainstream as a key business process and competitive weapon, and has positioned LLamasoft as the leading global supply chain design technology provider.
Companies in this article