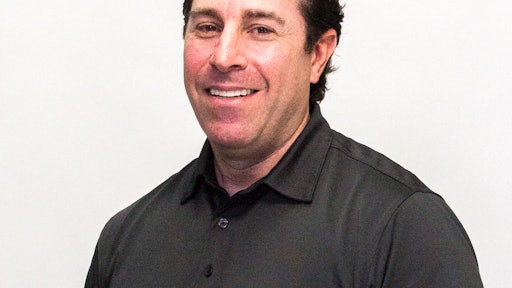 An effectively managed supply chain encompasses two key components: speed and efficiency. To meet operational goals and higher customer expectations, companies need to increase their velocity without sacrificing quality. Different types of digital technology have been implemented over the years, giving management teams access to intelligence that makes this possible, but Internet of Things (IoT)-based, real-time technologies are now adding a whole new layer to the evolution of supply chain management by substantially increasing visibility.
To evaluate the effectiveness of supply chains, decision-makers historically relied on monthly or yearly reports that provide out-of date information and little insight. Now, today's technology may be changing this approach by providing access to real-time information, offering a wealth of data that can be used to identify negative trends before they become big enough to impact bottom lines. This includes tracking the movement of goods, materials or resources. Understanding how these items move and are consumed in a warehouse, on a manufacturing floor, or during the shipment and delivery process can allow for immediate decisions that impact the efficiency of operations and limit costly mistakes.
Active tracking devices, sensors and beacons can be deployed for the delivery of location-based intelligence in some manufacturing facilities, distribution centers and warehouses. These powered devices typically identify the proximity of a large group of items, which is helpful, but we now have the capability to go even deeper—tracking at the item level. This is where the IoT and other identification technologies provide that additional layer of visibility and make supply chains even smarter, including RFID, which is becoming ubiquitous as it becomes more affordable.
Item-level data captured in real time gives supply chain management continuous visibility, allowing for full inventory control at critical points in the supply chain ecosystem, from manufacturer to customer. This can become a game-changer for retail business operations that are becoming more complex as they begin managing their businesses online as well as in store.
Out-of-stocks, overstock and returns are becoming more costly because there is a lot more real estate to manage. For example, retailers run the risk of cutting into their margins when they have high levels of overstock or cannot meet customer demand. Manual inventory counts, customer data and forecasting are typically used to address inventory needs, but are easily impacted by human error and dated information. Real-time visibility of individual items provides a continuous estimate of stock quantities and movement, allowing decision-makers to make more informed decisions that reduce waste, while still meeting customer needs by reducing out-of-stocks. If you can see what is moving in and out more frequently and what's not, you can focus attention and resources to the most important areas of need.
Another area that can be impacted by real-time item-level data is returns management. Returned goods lead to prolonged inventory processing and costly handoffs that add up to a big loss for retailers and manufacturers. Monitoring single items being loaded onto pallets, into containers or on cargo unit load devices (ULDs) ensures that each item is where it needs to be before leaving a facility. This more thoroughly validates item accuracy compared to most manual checking processes, which typically only verify pallets by counting items rather than making sure the correct barcodes are on the correct pallet. Air Canada Cargo, for instance, recently deployed a system that not only monitors the movement of an item through a facility as it is loaded onto a ULD, but also as it exits a dock doorway. This allows the organization to monitor an item from warehouse to tarmac, so it can track the time of delivery and accuracy of loading.
Real-time tracking can also validate receivables. For instance, as items move through dock doorways, they can be scanned overhead. Processed data is then cross-checked with the manifest and purchase order. This makes it possible to identify mistakes in real time, quickly reporting back to the shipper or seller. Current inbound processes that rely only on manual counts can take several days or even weeks to catch mistakes, resulting in further losses.
Manufacturers that implemented item-level tracking are reporting an item-location accuracy of 95 percent or higher. Tracking single items (raw materials and parts) continuously allows them to see everything as it happens. This data can then be used to make proactive decisions rather than reactive. For instance, tracking raw materials and parts from work order to final assembly ensures the reliable delivery of inputs, making sure assembly lines don't go dormant, or catching anomalies or bottlenecks before they become a major issue and impact productivity. Historical data also offers an opportunity to make changes that can improve the efficiency of resources by optimizing facilities operations planning.
Items aren't the only assets that can be tracked in an effort to improve efficiency. Tracking forklifts within a facility creates an opportunity to develop an intelligent routing system. Forklifts are often given a pick order from a warehouse management system (WMS), but in between those picks, you may have a lot empty forklifts roaming. If the system is tracking in real time, it can provide an order to the closest forklift, reducing pick time and creating more efficiency.
At the end of the day, there are number of different ways technology is bringing increased visibility to warehouses, manufacturing plants, etc.—every layer presenting a new opportunity and capable method of filling holes when others can't, whether providing proximity or item-level data. Whatever route companies choose to go, it should all depend on their specific needs, infrastructure and costs. Regardless, we are now reaching a level of visibility these industries have never been able to capture before. It will be exciting to see where this all leads.
Steve Hudson is the president of View Technologies, a joint venture between Stanley Black & Decker and RF Controls, offering advanced RFID technology that provides real-time location of assets in retail, manufacturing and logistics.