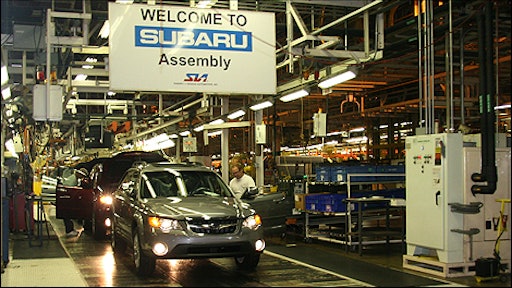 America's factories are facing a shortage of skilled workers. And Nic Herrera and Denise Flores are seen as part of the solution.
They're learning how to program robots and troubleshoot problems on the production line through a two-year work-and-college program run by Vincennes University and four manufacturing companies in Lafayette, Indiana.
The program, which is beginning its third year, is part of a changing mindset among factory managers—and a changing workforce. Indiana, the state most dependent on manufacturing, could be short as many as 1 million manufacturing employees by 2025 as longtime workers retire and as employers complain of difficulties in finding new workers with the right skills.
"We realized, if we want the workforce of the future, we're going to have to get our hands in it. We can't just wait for it to happen," said Brad Rhorer, who championed the program as assistant senior manager of human resources at Subaru of Indiana Automotive, owned by Fuji Heavy Industries Ltd. in Japan.
To read the full story, please click here.