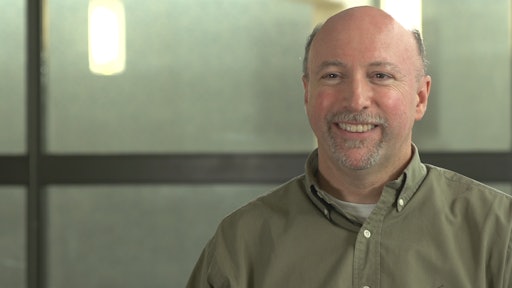 Energy companies must comply with many regulations. They need to manage organizational changes brought about by mergers, acquisitions and divestitures, while at the same time, remaining competitive and efficient with an eye on customer service and satisfaction. For leading organizations, this means continual innovation.
At Pepco Holdings Inc. (PHI), in previous years, the Finance Department faced the same challenge. Many non-value-adding activities delayed invoice processing and increased costs. Because the process was highly distributed, manually intensive and paper driven, it increased potential risk to the company.
PHI recognized these inefficiencies and set upon a journey to design and implement an Invoice Improvement Project (IIP). New technology would be an important element of the IIP and the project went even further by seeking process change to bring an aging approach up to date.
The IIP was implemented in 2013. By the end of 2014, PHI saved time and money by capturing early-payment discounts, reducing employee workloads, improving accuracy and decreasing risk.
Improving Outdated Processes
Before improvements were made, PHI's invoicing process was cumbersome and it affected the entire enterprise. It labored under a decentralized accounts payable (AP) system in which invoices were received, reviewed, approved and processed at multiple locations and jurisdictions. Outside of AP department staff, more than 270 employees counted invoice processing among part of their responsibilities.
In order to modernize its invoicing processing system, PHI laid out more than a half-dozen goals for the IIP, including centralizing the AP functions to improve internal controls. The new workflow process also needed to be electronic, automated with state-of-the-art imaging and digitization technology for custom approval chains. It needed to allow for quicker invoice posting and approval, and greater visibility into the invoicing database.
Other requirements included streamlining the monthly accrual process, improving the accuracy of data for tax reporting and compliance, enhancing forecasting and budgeting, improving vendor relations, and increasing revenue through early-payment discounts.
PHI needed to think differently about its outdated processes. The company partnered with Dolphin Enterprise Solutions Corporation to assist with the development of a new process and technology.
Driving Efficiency through Automation
The automated approval process is one of the most innovative aspects of the IIP. During the project, the AP department worked with IT and others in the financial organization to create an approval workflow that follows the normal approval hierarchy. The process is flexible enough to allow each business area to build a custom approval chain with as few as one or as many as five reviewers. This is based upon the approver's pay-grade level, but also allows for transaction-specific authority.
With transaction-specific authority, approvers are able to approve certain types of invoices above their normal approval level, as deemed necessary by their business area and approved by the financial organization.
The new process for requesting corporate and transaction-specific approval authority also is automated. Upon approval of the authority level by the financial organization, the complex authorization and approval rules are automatically managed by the Dolphin Process Tracking System, a key tool rolled out in the project. It is capable of populating up to 200 rules at a time on one form, which helps to eliminate the possibility of human error and ensures system-driven compliance to PHI's approval policy.
PHI also uses touchless processing for repetitive, high-volume, low-dollar invoices. By defining ranges of invoices that are eligible to be paid automatically, the system is able to post payment for those invoices automatically to make the process entirely automated from receipt to payment. The system ensures all relevant accounting information is validated before posting.
Vendors also have access to their own self-service portal. It allows for 24/7 access to upload invoices, check on pending invoice status and even offer early-payment discounts.
Measuring the Cost Savings
The monthly and quarterly invoice accrual process also is significantly improved. In fact, the required reserve for missed accruals was reduced because invoice amounts are visible within hours of receipt. The process is entirely paperless, too, which resulted in a 39 percent reduction in document storage fees.
In addition to the cost savings, the improved visibility and transparency helped PHI better manage its regulatory and compliance risk. The system-driven approval hierarchy eliminates compliance issues for approval authority, and strengthens PHI's internal controls and Sarbanes-Oxley Act (SOX) compliance.
Other savings are less tangible, but equally important. The AP staff members are revenue-generating contributors to the overall business objectives.