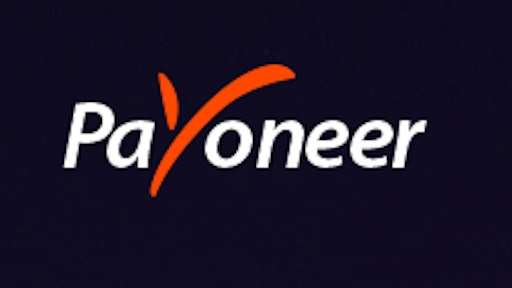 March 17, 2016—Payoneer, an online payments company transforming the way businesses send and receive cross-border payments, announced that it completed its acquisition of Silicon Valley-based Armor Payments, the only licensed business-to-business (B2B) payments provider offering escrow-as-a-service (EaaS). The acquisition will enable buyers and sellers, whether transacting directly or through B2B marketplaces, to reduce the uncertainty and risk associated with high-value B2B purchases by making secure, online escrow payments anywhere in the world.
The acquisition combines the security of payments provided by Armor Payments with Payoneer's multi-currency cross-border payment capabilities, creating new global opportunities for businesses of all sizes. It addresses the huge market of B2B transactions between $500 and $1,000,000, where credit cards and letters of credit are not suitable. With Armor Payments, Payoneer is now able to close this gap in B2B trade, disrupting an industry untouched for decades.
Armor Payments acts as a trusted third-party intermediary between buyers and sellers, holding funds in secure escrow accounts until both parties are satisfied that the delivery of goods or services was executed. The EaaS solution allows B2B marketplaces to integrate a simple application program interface (API), and offer secure payments that protect their buyers and sellers.
"The payments infrastructure for businesses has hardly changed in the past 30 years, and it's time that businesses are given the same high level of trust, security and ease of use that consumers have been enjoying all this time," said Scott Galit, CEO of Payoneer. "Payoneer is already a trusted provider of B2B payment services to millions of small businesses around the world. The escrow solution of Armor Payments fills in a critical missing link for B2B transactions and moves beyond payments to address the trust gap that often exists between trading partners. By acquiring Armor Payments, we are staying true to our vision of empowering global commerce by connecting businesses, professionals, countries and currencies. Our combined capabilities create a unique global platform that enables more businesses to grow faster by allowing them to securely trade across borders with more partners in more places, regardless of where they are in the world."
"Joining Payoneer is a natural step for our company," said Scott Reynolds, co-founder and CEO of Armor Payments. "It will open up our solutions to the huge and underserved international B2B market. Our EaaS solution enables B2B marketplaces to offer their customers secure, cost-effective methods of payment that can easily be built into their platforms. And small and mid-size businesses all over the world can work and trade globally more effectively knowing both sides are fully protected from fraud."
Armor Payments will be joining Payoneer's office in California and maintaining its development center in North Carolina.