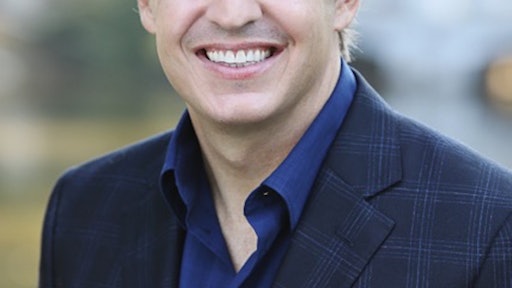 Reverse logistics is a process that consists of remanufacturing, refurbishment, recycling, reuse and asset recovery, ultimately leading to a greater return on investment (ROI) for companies. In a typical organization, reverse logistics accounts for 3 to 15 percent of the overall bottom line. Reverse logistics provides companies with a unique opportunity to meet their corporate social responsibility (CSR) initiatives.
When done well, the reverse logistics process can improve the planet, as well as a company's relationship with its customers. When done poorly, the process can destroy the environment, along with any previously built goodwill. Socially responsible companies must consider people, planet and profit to prevent these undesirable outcomes.
Corporate sustainability is becoming an expectation. Unfortunately, many companies overlook the risks within reverse logistics that can hold up their CSR strategy. The challenge when disposing of unwanted equipment is that all sensitive data must be removed securely before returning, recycling, reusing or reselling the equipment back into the market. This added complexity, along with the associated regulatory compliance risks, spurs large corporations to recognize the importance of information technology asset disposition (ITAD) to a company's CSR initiatives. The global supply chain executive should consider a more collaborative partnership with ITAD providers to beef up end-of-life recycling processes, and encourage a sustainable and socially responsible business.
The ITAD global market is booming: The market is currently estimated at around $9.8 billion, and handles 48 million tons of discontinued or excess technology gear. But in order to appropriately deal with the projected 141 million tons of used equipment, the market is expected to grow to $41 billion. Companies that choose to not innovate within their disposal process can experience derailed sustainability efforts. This growth underlies a change in the makeup of reverse logistics for many companies, presenting a timely opportunity for improvement.
Collaborative partnerships between supply chain businesses and ITAD providers will soon be crucial to strengthening end-of-life recycling processes. By implementing an ITAD process, firms can become more eco-friendly through a strategic reuse and recycling solution that protects their brand while reducing the environmental impact of their organization.
A strong ITAD process can help companies be greener and socially responsible in three ways: Firstly, it helps determine whether or not a company needs to resell or recycle its IT assets. Secondly, it wipes sensitive data off of the disposed-of IT assets, preventing the possibility of a data breach. Thirdly, it ensures an environmentally sensitive recycling process, keeping dangerous chemicals out of landfills and maximizing the value recovery from unwanted IT assets.
We expect collaborations between large logistics companies and specialty logistics vendors to expand as ITAD carves out a greater portion of the reverse logistics pie. Companies that use ITAD strategically as part of their CSR objectives can drive additional ROI at the bottom line while improving the planet and their customer relationships.
Companies in this article