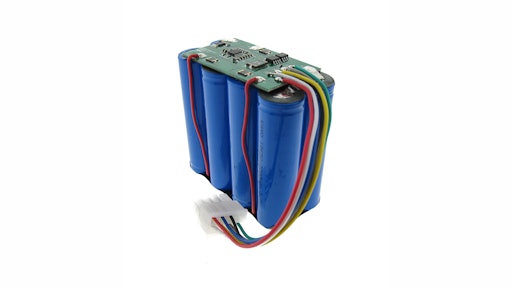 Chances are good you're reading this on an electronic device—a laptop, a tablet, even a smartphone. The electronics technology that enables your reading experience is staggeringly complex. For companies in the electronics industry, equally complex are the global supply chain processes needed to bring products to market.
Supply chain quality and efficiency can be make-or-break factors for an electronics designer and manufacturer. Yet the challenges are many: fast-changing technology, volatile market conditions and ceaseless cost pressures, brutal competition, demanding customers with mission-critical applications, and recently, instability among Chinese suppliers because of rising labor and social insurance costs.
Just like electronics technology itself, speed and precision in the supply chain are of paramount importance to survive and prosper. From manufacturers to distributors, thousands of electronics-related companies are seeking new ways to drive out needless costs, accelerate processes, and win new customers and repeat business.
Epec Engineered Technologies is one electronics company that's mastering the supply chain challenge. A key to its success is the virtual elimination of costly on-premise software and servers in favor of cloud-based solutions that drive its business from end to end—from initial product design and engineering through manufacturing, order and inventory management, financials, sales, customer relationship management (CRM) and customer service.
An Epec Transformation
A maker of custom-printed circuit boards, custom battery backs, energy-efficient fans and motors, cable assemblies and user interfaces, Epec found itself struggling in the mid-2000s with the limitations of an on-premise Epicor Vantage Enterprise Resource Planning (ERP) solution. The company was growing, with a widely distributed workforce and an extended base of Asian suppliers. Timely collaboration was increasingly difficult.
In particular, customizing the in-house ERP was so difficult as to be impractical. The New Bedford, Mass.-based company resorted to costly workarounds and spreadsheets while contending with limited visibility into business conditions, and unnecessary costs and delays in design, production and sales. Founded in 1952, Epec knew it was time to make a change to reinvigorate the company.
After evaluating on-premise Microsoft Dynamics GP (Great Plains) and SAP solutions, Epec selected NetSuite's cloud ERP solution, with the optional Work Orders and Assemblies module for manufacturers, as its core business platform. Going live in 2007, cloud technology enabled Epec to make an epic business transformation.
"We run our entire business through NetSuite, from design to manufacturing to managing vendors in Asia," said Edward McMahon, Epec CEO. "We use NetSuite for a competitive advantage over competitors who still do things the old way with spreadsheets and disparate applications."
Rapid Growth in the Cloud
Epec was a relatively early adopter of cloud ERP in manufacturing, but many others are following. For instance, the analyst firm Mint Jutras found that just 24 percent of manufacturers would consider a traditional on-premise system when it comes time to implement a new ERP, while 48 percent would consider a cloud-based software-as-a-service (SaaS) solution.[1]
"Cloud computing is poised to transform the way supply chain organizations consume and use information technology (IT) services … Cloud offers a set of intriguing capabilities that make the technology an attractive fit where business conditions favor flexibility, speed, and the desire for an extended network of partners or service providers," the analyst firm IDC said in a report called "Cloud-Based Supply Chains: Transforming Manufacturing Performance."
For Epec, the payback is remarkable. A Supply & Demand Chain Executive (SDCE) 100 award winner in 2014, Epec estimates the return on investment (ROI) from its use of NetSuite at $500,000 between 2008 and 2013. At the same time, Epec grew its revenue by 233 percent to about $50 million in 2014. It expanded its customer base to more than 5,000 around the world, including GE, Philips, Siemens, Raytheon, Tesla, Dolby, Honeywell and Northrop Grumman.
Some of the ROI owes to eliminating in-house infrastructure and the need for a large IT staff. A greater share derives from new business efficiencies that Epec achieved with cloud ERP, enabling it to focus resources in value-added areas such as innovation, quality and customer service while keeping its prices affordable.
For instance, the company eliminated four full-time personnel positionspreviously needed on site at four Asian contract manufacturers by empowering plant staff with direct use of NetSuite for bi-directional data exchange with Epec on work orders, bills of material, work in progress, manufacturing resource planning (MRP) and more. Another 24 manufacturers receive orders via NetSuite and communicate back via email.
Being in the cloud, Epec can operate 24/7 across time zones, from 30 employees on site at Asian plants to professionals at design centers and technical support in Denver, Colo.; Toronto, Canada; Largo, Fla.; Wales, U.K.; Shenzhen, China and the Massachusetts headquarters. "One of the biggest roles of NetSuite is allowing us to standardize processes across all our locations," McMahon said.
Online Configure-Price-Quote
Epec netted another large efficiency gain and cost savings with a configure-price-quote (CPQ) tool from NetSuite partner Selectica that enables customers to configure printed circuit boards to specifications online at www.epectec.com/instantpcbquote. Natively integrated with NetSuite, the cloud-based Selectica tool eliminates up to 12 manual steps that Epec used to take to provide a circuit board quote to customers. With it, Epec increased its average daily quotes from 40 to 75 without adding staff.
"We're avoiding labor costs and can pass savings on to our customers," McMahon said. "We were able to improve our overall sales effectiveness, increasing our average order size and number of quotes per day while reducing time to quote to just a few minutes."
Flexibility and customizability in the cloud eliminated the previous need for workarounds and reliance on spreadsheets. Epec can readily tune the cloud solution to its needs with custom fields and scripting, further enhancing its supply chain performance. With customizations to reports and workflows, Epec is trimming away excess steps that enable it to function more cost-efficiently.
"With Epicor ERP, it was hard to create the custom forms, workflows, dashboards and reports that are crucial to running our business," said Lorie-Lyn Fernandez, Epec IT Manager. "With NetSuite, we were able to build all our necessary workflows and customized order management across the web through sales, fulfillment and accounting."
Ranga Bodla is the wholesale distribution industry lead at NetSuite.\
[1] Mint Jutras, "2013 ERP Survey," August 2013.
Companies in this article