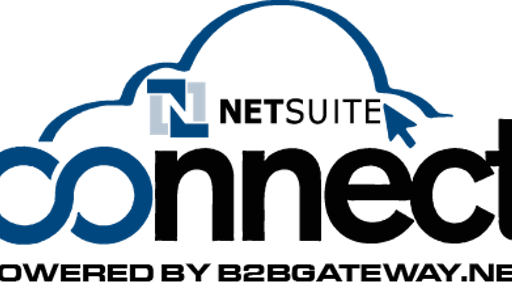 Since 2000, B2BGateway has been providing easy to use fully integrated EDI solutions for NetSuite.
Initially, B2BGateway supported all the NetSuite integration via XML, but as NetSuite evolved, so did B2BGateway. Now all the integration is fully automated using NetSuite SuiteFlex WebServices. Orders are received by B2BGateway, translated into a NetSuite format and automatically put into a NetSuite user's account. When you log on, your new orders are simply there for you to review and accept.
B2BGateway makes outbound transmissions automated as well. Using a simple scheduler, data is automatically extracted from the NetSuite system, translated by B2BGateway and then sent to your trading partner. All of this automated processing happens "behind the scenes" and is preconfigured by the end user, through the new Client Portal.
The Client Portal is the best thing to happen to EDI since full automation. Although the process is fully automated, the client can easily check on a status of a maintenance request, a new setup or change the extraction interval for outbound invoices.
NetSuite
NetSuite is the first online business software solution to automate both front and back office operations for growing and mid-sized companies. NetSuite adds the advanced accounting, ERP, CRM, and customization functionality of traditional mid-market software solutions as an outsourced offering so it is available at a fraction of the cost of traditional mid-market software solutions.
Accounting / ERP
All key business data at your fingertips
General Ledger, Accounts Receivable, Accounts Payable
Order processing
Time and Billing
Inventory Management
Employee Management and Productivity
Reporting / Executive Dashboard
Group Calendaring and Collaboration
Employee Records
Payroll with Direct Deposit
Expense Reporting
Customer Relationship Management
Sales Force Automation
Customer Support management
Marketing Automation
Request More Information
Fill out the form below to request more information about
NetSuiteConnect