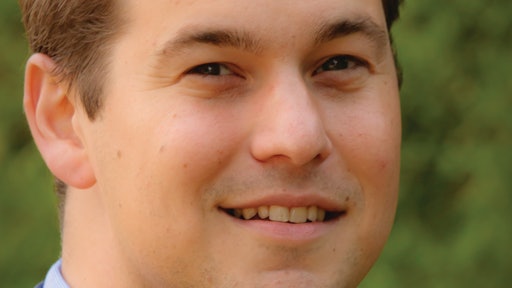 Now that the global economy finally seems to be regaining momentum, many companies are considering broadening their horizons by selling product to foreign markets. With a population of more than 500 million and a high standard of living, the European Union is an attractive market for many shippers in starting this new marketing venture.
However, the decision to expand abroad should not be taken lightly. Even with market demand confirmed, new distribution strategies must be formulated to serve as the foundation for transporting products to the European market. Here are some directives on how to develop a future-proof distribution strategy for successful and compliant entry into one of the world's major markets.
Strategic Alternatives for European Distribution
A company could supply its products to European customers in three distinct ways:
Directly serve European customers from a home base overseas (e.g. in the U.S. or Asia)
Use one or more European distributors
Create your own European supply chain
The first option (direct supply from overseas) leads to a very long and, often inefficient, final mile, which is difficult to manage from abroad. In addition, the question arises, will a company's future customers accept the extended lead-times resulting from overseas shipping.
The second option (use of a European distributor) adds a second party to the supply chain mix whose services must be paid, adding to product costs or decreasing profitability. In addition, the company's interest may not be best served by a distributor who is also selling other products, possibly those of competing companies.
The third option (sustain own European supply chain), in contrast, enables a company to retain control over logistics costs and performance. Companies with a long-term strategy of making European marketing activities a substantial part of total business can use this option to best establish a European footprint of their own.
The choice to use your own European supply chain does not necessarily mean that shippers should go it alone. Outsourcing logistics services in Europe is even more common than in other regions. Roughly three out of every four shippers in Europe outsources part or all of its warehousing activities to one or more logistics service providers (LSPs), while the figures for transportation services are even higher.
Outsourcing logistics services provides a shipper with additional flexibility, making fixed costs associated with these activities variable and enabling a shipper to focus on its core business. In addition, outsourcing very often results in significant cost savings. That being said, the number of potential parties to work with is huge. To find the right resource, extensive knowledge of the European LSP market is very important.
Distribution Strategy Development
Let's assume a shipper has made the commercial decision to start selling product in Europe using its own operations on the European continent. The first step for the company would be to develop a European distribution strategy that takes into account all relevant aspects influencing the supply of the company's products to the European market. To do so, the company should perform an in-depth review of its organization, processes and infrastructure, as well as those of its suppliers and customers. In addition, the company should not only perform this assessment from a current viewpoint, but take possible future developments into account.
A company's European distribution strategy should be the result of broad internal as well as external discussions. These meetings should, first, ensure that the new European distribution strategy is aligned with the company's corporate strategy. Secondly, it should guarantee that the requirements and capabilities of key functional stakeholders such as operations, sales and finance are taken into account. Finally, by involving key suppliers and customers at the onset of strategic development, their requirements and suggestions can be given sufficient weight in the process.
These various internal and external discussions support thorough and well-founded decisions regarding various topics that should be a part of the company's European distribution strategy. By addressing these topics using a list of questions, discussions are steered in the right direction with everyone working on the same page. Table 1 lists a selection of relevant questions that should be addressed during the different strategy-development sessions.
Question type

Example Directional Questions

What

What is the impact of the company's corporate strategy on its European distribution strategy?
What are the main sales channels for the company's products (e.g. wholesale, retail, online)?
What logistics requirements do customers have that impact the company's distribution set-up (e.g. lead times, delivery frequencies, and/or quantities)?
What is the number of storage locations that provide the most optimal balance between costs and service requirements?

Who?

Who should perform the different (physical and administrative) logistics
activities?

Where?

Where are the company's products sourced (Far East, US and/or Europe)?
Where are the company's main European customers located?
Where should the company locate its European warehouses(s)?

Which

Which products, markets and sales channels should be supplied from each warehouse?

How?

How should goods be delivered to the warehouse (via road, rail and/or barge)?
How should goods be delivered to the final customer (e.g. via road and/or parcel express)?
As previously stated, it is important to not just review today's situation, but look forward in anticipating future developments regarding the direction of the company when developing a distribution strategy. Taking a five-year perspective is often a good choice in this respect. On the one hand, this period transcends the length of most contracts between shippers and their LSPs. On the other hand, this time lapse still enables a company to make relatively accurate estimations regarding future developments.
Next Steps
A European distribution strategy that is both well-founded and broadly accepted internally enables a company to subsequently define and take the necessary steps for implementing this strategy. Apart from establishing its own operations on the European continent, the next step is to prepare and launch a bid for those logistics services it has decided to outsource. During this stage, companies should combine its new distribution strategy with local market knowledge on relevant LSPs and industry requirements to approach the market in a focused way and set clear requirements for those LSPs that are able to perform the requested services against the right cost and service levels.
Michiel van Dorst is a supply chain consultant to CLX Logistics Europe. He can be reached at mvandorst@clxlogistics.eu. For more information on CLX Logistics, please visit https://www.clxlogistics.com/.