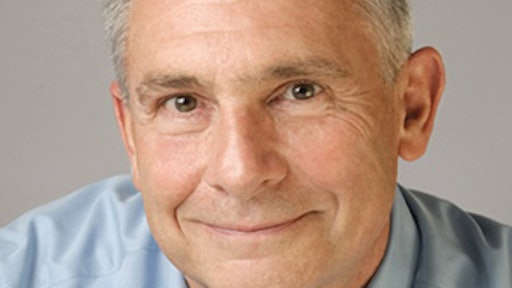 Shifting global economics are narrowing the gap between manufacturing in China vs. the U.S., creating an American manufacturing renaissance. Rising wages, the need for increased flexibility to respond to customers' changing demands, quicker time to market, intellectual property risks and sourcing risks due to complex supply chains are some of the reasons manufacturers are considering U.S. sourcing, and reshoring some of their manufacturing back to the states. According to the Boston Consulting Group (BCG), the share of executives who are planning to reshore or are considering to reshore rose to 54 percent compared to 37 percent of executives who responded to a similar BCG survey in 2012.
Foreign investment in manufacturing in the U.S. is also a trend that is gaining momentum. According to an article in USA Today, many foreign companies want to be closer to consumers in the world's largest market, while others are taking advantage of low energy costs and the high productivity of U.S. workers.
Could America be the next emerging market? Antoine van Agtmael, a leading expert on emerging markets, thinks so. In a recent Wall Street Journal article, van Agtmael points out that labor costs in China are rising at about 15 percent annually, while U.S. wages stagnate. He also cites the abundance of cheap U.S. oil and natural gas from American shale as strong motivating factors.
American manufacturing is rebounding and the U.S. is poised for a comeback that would make important contributions to the U.S. economy, but there are some challenges, such as improving the business climate and government policies. However, one critical challenge that is often overlooked is sourcing in the U.S.—the challenge of finding qualified American supply chain partners.
A Look at Sourcing in the U.S.
As companies look to expand or set up new manufacturing facilities in the U.S., one of the challenges they encounter is building a strong U.S. supplier network. Due to offshoring, many supply chains have broken down or are established in China. This can be strategically detrimental to the U.S. manufacturing recovery. Companies must have access to U.S. suppliers, and build and maintain robust supplier networks in order to set up shop in the U.S. Now that demand is surging, what is the best way to build a strong supplier network, and create an alliance between buyers and suppliers?
Connectivity and Innovation
The process of connecting buyers with U.S. suppliers must be innovative and streamlined. Innovation is a critical factor in bringing back U.S. manufacturing. If we are going to be innovative in engineering and design to support U.S. manufacturing competitiveness, we have to consider innovation in our sourcing techniques as well.
Several factors come into play. First, buyers must be matched with suppliers who have the right capabilities and machine assets for tactical product development. Next, the platform must provide real-time communication, collaboration, and negotiation with one or many contract manufacturers.
Accessing and connecting buyers with qualified U.S. suppliers who have the capability and capacity to meet production and time-to-market guidelines is foremost for competing globally. With lean manufacturing practices, advanced manufacturing technology and a high-tech sourcing system, U.S. manufacturers can be competitive on total cost, quality and delivery.
Technology is a crucial component. A high-powered system with a precise matching network is essential for real-time exact matching of supply and demand in conjunction with a cloud-based service, which can support access from the office, your home, or anywhere via your computer or mobile device.
As companies continue to expand and reshore manufacturing, efficiency in U.S. sourcing is going to be a fundamental component of competing globally. These shifting procurement perspectives are going to drive buyers to high-tech sourcing alternatives to establish strong U.S. supplier networks.