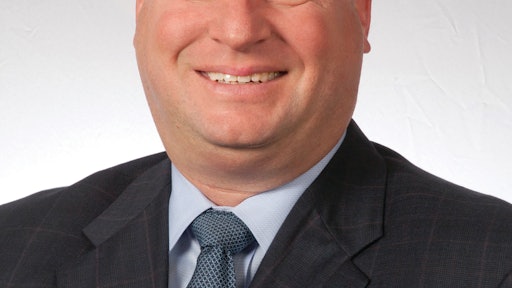 This article is the last in a three-part thought leadership series focused on unlocking the potential of the service supply chain for enhanced revenue potential. Click http://bit.ly/xTks1h to read Part I and http://bit.ly/v3uUl6 for Part II.
In our first article, we focused on the important aspects of selling the service contract at the start and introduced three key areas of opportunities for profit within the supply chain which are achievable without significant capital investment. The three key areas are: Selling the service contract at the time of sale; changing focus away from service as a cost-of-business and embracing its potential for revenue generation; and protecting the installed customer base with service contract renewals.
Our second article focused on how to maintain a satisfactory experience for the customer. We examined methods for evaluating and improving the service process from the ground up, while exploring the tactical and strategic elements of reverse logistics. We also explored key requirements to more effectively manage and execute service contracts during a product's lifetime. Lastly, we discussed ways to optimize the repair and replenishment process making it easier on the customer.
As we continue our exploration for optimizing the Service Supply Chain, we focus on the service renewal strategy, customer service as it relates to renewals, and protecting the installed base via improved tracking and customer notification. By implementing a more efficient and effective process for managing renewals, up to and including the end of the product's life cycle, companies can improve service revenues, build greater customer loyalty, and expand opportunities for future product sales and service revenue growth.
Align the product upgrade strategy with support services offerings
Product and service pricing should be aligned to drive desired customer buying behavior to optimize hardware/software and services revenue. This can result in a challenging calculation. Some customers may not upgrade to the latest release, but elect to extend their service contracts and in doing so, extend the life of their technology. From a service margin perspective, the company does well because, most, if not all, parts have been fully depreciated, carrying little-to-no book value.
To provide continuing service to a fundamentally discontinued set of products, a provider must take a myriad of steps. This includes ensuring its support staff stays "current" with the operating characteristics of discontinued offerings and by examining their product life cycle and customer migration strategies. If timed properly, working with sales and marketing to proactively target key installed base customers for upgrades can significantly reduce or eliminate the need for costly last-time buys for support. Often, these last-time buys are scrapped later as excess material, having never been used and saddled with the extra burden of carrying costs.
Supporting an aging installed base requires inventory. If a product is at the end or past its life cycle, but some customers continue to use it, the seller needs inventory to service those customers. To counter such situations, technology providers can develop a range of incentives to migrate existing customers to current or next-generation products. For example, rather than replenish old hardware or maintain code on old software, the company can provide incentive credits toward the purchase of new products. Moreover, the sale of new products and their attendant software support requirements can lead to additional high-margin service contracts.
Enable systematic tracking of up-to-date entitlement details
Knowing when a service contract is up for renewal can be challenging, given that the data can be generated by several sources, including distributors, value-added resellers, or an internal sales staff. It is possible that the necessary data resides on an array of disparate systems in a variety of formats. The primary challenge often is standardizing the information and ensuring that it can be collected and managed from a single database.
Alert customers and sales/channel partners of pending renewals
The customer should be made aware of the need to renew well in advance of the service contract's expiration date. Companies must be proactive; sales teams or the appropriate channel partners need to be aware of pending renewals and alert customers of their options to renew. This can be complex. Determining who "owns" the customer relationship is key to managing renewals effectively. A company needs accurate information about the contract and who has primary responsibility for the customer relationship.
Develop a single view of each customer
Companies may benefit by developing a system to identify and consolidate related service contract transactions. A customer may acquire a number of the company's products over time, which can generate multiple service contracts. Complicating matters, such acquisitions may originate from numerous channels—over the Web, via telephone, or from various customer locations and sales sources.
A leading practice is to roll up all these customer contracts into a single file and offer to renew the support relationship in a single event. Such an approach can improve renewal rates and reduce transactional costs. It may also heighten customer satisfaction. Recognize, however, that even with a single view of the customer, a company will need to maintain a dissected view of the entities making the sales. One customer might have acquired a company's products and services through a variety of sellers and channels—all of which must be respected with regard to commissions and relationship ties.
Provide adequate incentives
Sales teams will likely guide customers toward renewals through an appropriately designed sales compensation model. An effective strategy would be to focus the sales teams to high-margin customers, while developing a less costly renewal solution—such as Web-based self-service options and credit card payment acceptance—for lower priority service renewals.
Ensure adequate processes for closing renewals
The company should have clear visibility into service contracts being renewed on a timely basis, with a follow-up process that includes the customer or channel partner to positively influence the process. In addition, the process should detect exceptions. If a channel partner or other sales agent owns the relationship with the end customer, that exclusivity should be limited. If a value-added reseller has not closed a services renewal contract within a mutually agreed-upon time period, the owner of the technology should have the contractual right to contact the customer directly. The short- and long-term value of service contract renewals is too great to leave to chance.
In summary, as the global market recovers, successful companies will place greater emphasis on product innovation. The service supply chain will likely be regarded as a potential source of recurring profits at three critical points throughout the product's life cycle; at the time of initial product sale, during the product's useful life and at the product's end of life. Our experience shows that companies can maximize the inherent profit potential and reduce costs in the life cycle of every product by viewing service and support as a means of creating loyalty and competitive differentiation. We have explored three opportunities along this life cycle for profit within the service supply chain. Companies can take immediate action on one, or all three, as they will likely not require significant capital expenditures or large investments. The question on where best to focus, begins and ends with your understanding of the needs of the customer.
The views and opinions are those of the author and do not necessarily represent the views and opinions of KPMG LLP. All information provided is of a general nature and is not intended to address the circumstances of any particular individual or entity. No one should act on this information without appropriate professional advice after a thorough examination of the particular situation.