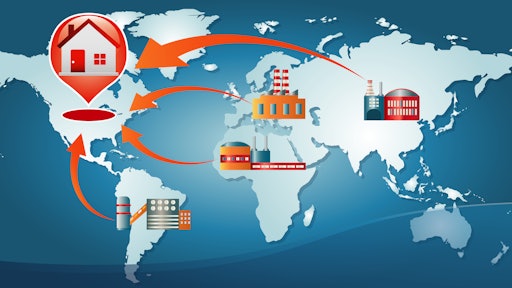 melita - stock.adobe.com
Altana debuted its next generation Altana Atlas, what is said to be the only dynamic, intelligent map of the global supply chain. The Atlas applies artificial intelligence (AI) to a vast network of public and private data to help customers see across the global supply chain, automate trade compliance, detect national security threats, eliminate forced labor, measure and manage their environmental impact, detect real-time risks and opportunities, and collaborate internally and externally.
"Climate change, geopolitical competition, inflation, and an explosion of regulations and industrial policies are reshaping the global economy. The public sector is struggling to govern supply chains, and the private sector is struggling to keep up," says Evan Smith, co-founder and CEO of Altana. "Our new Atlas creates a unified product experience across our government, logistics, and enterprise customers, and - more importantly - provides them with a shared, extensible, AI-first platform for building more sustainable, resilient, and secure supply chains."
Key takeaways:
The new version of the Atlas positions each customer's supply chain data inside a dynamic, bottoms-up view of the global supply chain network. The enriched data then feeds into a range of downstream use cases and workflows powered by AI and collaboration.


Executives can ask strategic questions of their supply chain networks to reveal risks and opportunities. Sourcing and procurement professionals can collaborate with their direct and indirect suppliers to proactively avoid supply interruptions and ensure they are meeting ethical standards. Compliance professionals can automate routine tasks and stay ahead of an increasingly complex and volatile global regulatory landscape.

Key features include dynamic, multi-tier visibility and monitoring; information and insights specifically for the organization; simplified analysis and decision-making; and shared intelligence and collaboration across silos.

The Atlas helps to break down internal and external silos in the supply chain, by bringing internal sourcing, procurement, supply chain management, trade, compliance, risk management, and logistics users into a shared, collaborative map.