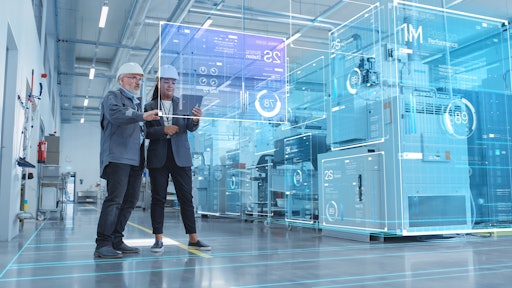 Gorodenkoff AdobeStock_601359639Gorodenkoff AdobeStock_601359639
project44 announced significant enhancements to its platform, Movement, to simplify multimodal visibility and help customers maximize carrier data quality.
"While many providers offer basic modal visibility, shippers adopting these solutions find themselves still grappling with costly blind spots as shipments transition between modes and carriers. Poor data quality from carriers only exacerbates the issue, resulting in hundreds of billions of dollars in avoidable supply chain costs," says Jett McCandless, founder and CEO of project44. "project44's cutting-edge, machine learning-powered solutions provide the sophisticated insights organizations need to transform their supply chain from a cost center into a competitive advantage."
Key takeaways:
project44's

new capabilities connect customers to every carrier and freight forwarder, delivering unmatched shipment visibility from door-to-door, connected to orders with line item- and SKU-level granularity. With this robust inventory in motion visibility, shippers can reduce manual efforts while optimizing inventory levels, reducing costs from fees, and avoiding unnecessary expedites.

These new features also merge data from carriers and forwarders to deliver complete visibility from door to door, eliminating costly blind spots at interchanges so shippers can proactively manage inventory in transit and meet order due dates while minimizing manual effort.