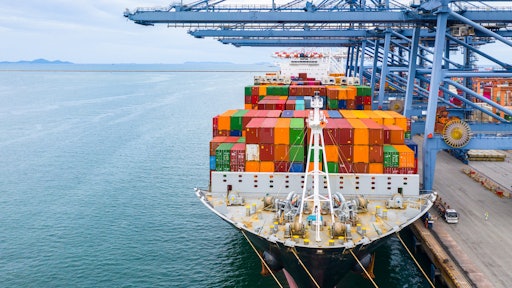 Kalyakan - stock.adobe.com
Senior business decision-makers expect that the unprecedented supply chain issues and disruptions that U.S. companies have been grappling with for years are not over yet, according to SAP research.
In fact, more than half (52%) of those surveyed think their supply chain still needs much improvement and nearly half (49%) expect current supply chain issues to last through the end of 2022. One in three says the issues will last until the end of summer 2023.
From SAP:
Business leaders say their current supply chain issues primarily stem from global political unrest (58%), lack of raw materials (44%) and rising fuel and energy costs (40%). Only 31% cited inflation as a major contributor.
Around half of business leaders saw some financial impact from supply chain issues since the start of the pandemic, including a decrease in revenue (58%); necessity to take new financing measures, such as business loans (54%); inability to pay employees (50%); and missed rental payments (42%).
73% expect an increase in e-commerce volume this season compared to last year.
Every organization said their supply chain needs improving to some extent, and are making big changes to prepare for future disruptions and to fortify their supply chains. Business leaders plan to adopt new technology to overcome challenges (74%); implement new contingency measures (67%); prioritize U.S.-based supply chain solutions (60%); and find new environmentally friendly supply chain solutions (58%).
Nearly two in three companies (64%) are moving from a "just-in-time" supply chain to a "just-in-case" supply chain.
"The move to 'just in case' means organizations will be storing more inventory to help meet customer demand, but doing so also means increased cost," says Scott Russell, member of the executive board of SAP SE, customer success. "Managing the supply chain is a constant balancing act. Over the last couple of decades, the 'just in time' approach traded resiliency for efficiency and lower costs, which in turn made the supply chain fragile. The pandemic and the snowball effect of related disruptions exposed this fragility, which has organizations refocused on resiliency. Still, cost remains a factor, especially in the current economic environment. Technology can help organizations strike the right balance by enabling more real-time collaboration between trading partners."