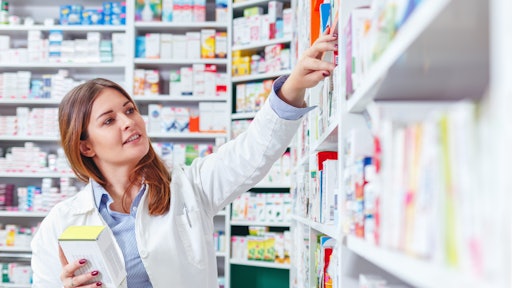 Karanov images - stock.adobe.com
Sensitech launched the TempTale Ultra BLE, a validated Bluetooth temperature monitoring solution capable of reading data without opening cargo packages, providing delivery drivers and receivers proof of condition at destination.
"With the launch of TempTale Ultra BLE, we have retained our rigorous commitment to quality, while adding Bluetooth functionality as a time saver for shippers, couriers, and receivers," says Henry Ames, general manager of life sciences, Sensitech. "The TempTale mobile app is an intuitive conduit for life sciences' stakeholders to easily and quickly demonstrate proof of product condition at delivery, assuring patient safety and meeting regulatory compliance."
From Sensitech:
This new datalogger offers an intuitive mobile app for touchless monitor control, clear evidence of alarms and seamless synchronization to the system of record, speeding product release for receivers and quality managers.

The TempTale Ultra BLE is ideal for smaller packages such as clinical trial kits and direct-to-patient pharmacy and hospital shipments.

The monitor provides -30°C to 70°C temperature range with six programmable alarms.
"The ability to read through packaging when demonstrating proof of product condition at delivery dramatically reduces time, and it improves operating procedures while retaining packaging integrity at shipment waypoints," adds Ames. "Not having to log in to multiple systems makes it easy to manage receipt of deliveries and return data to originating pharma companies, saving time, eliminating human error and streamlining product disposition."