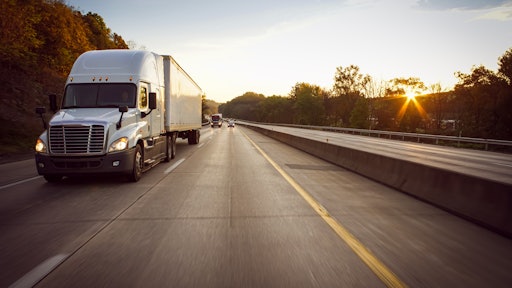 5m3photos - stock.adobe.com
FourKites acquired European supply chain visibility provider NIC GmbH (NIC-place), combining over-the-road, rail and ocean carrier networks to create what is said to be the largest multimodal carrier network in Europe. This acquisition will also accelerate the adoption of secure real-time visibility solutions specifically designed for carriers, while shortening the time to value for shippers with complex, multimodal carrier networks.
"We are thrilled to join forces with FourKites, the pioneer and market leader in real-time supply chain transport visibility and the pace-setter for innovation and end-to-end multimodal coverage," says Pete Jendras, founder and managing director of NIC-place. "FourKites shares our vision for prioritizing data security and integrity, and empowering carriers to collaborate easily with their supply chain partners. We look forward to extending the combined benefit of NIC-place's leading carrier solutions with the largest global real-time visibility network in the world."
"NIC-place boasts the only carrier-focused visibility solution on the market; the most advanced rail tracking features in Europe; and unmatched expertise in high-value and temperature-controlled shipments," says FourKites founder and CEO Mathew Elenjickal. "This acquisition creates a powerhouse of carrier- and shipper-focused expertise that accelerates end-to-end visibility and the delivery of new solutions tailor-made for our customers' unique requirements."
From BusinessWire:
NIC-place's proprietary Data Control Center (DCC) provides a flexible and secure way for carriers to share supply chain data with customers, while giving them complete control of their business, network and data.

As a

FourKites

company, NIC-place will remain focused on carrier-specific solutions, while leveraging

FourKites'

leading shipper network, global scale and R&D engine to accelerate the pace of innovation.