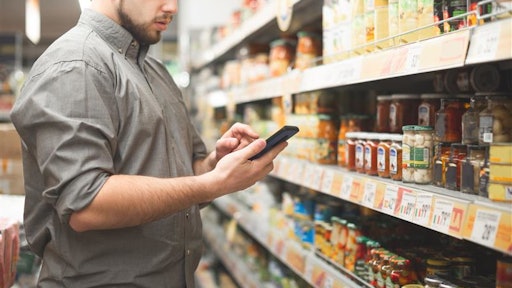 bodnarphoto/stock.adobe.com
As more retailers and partners in the supply chain look for greater visibility into inventory, Scandit releases ShelfView, which offers real-time views of shelves for greater control over supply chain needs. The technology taps advanced computer vision to create real-time data and information. With more and more problems arising in the supply chain, new visibility measures continue to pop up in the industry as companies hope to solve these issues and bridge supply chain gaps.
Per PR Newswire:
ShelfView's initial capabilities will help retailers optimize three main workflows:
Accurate price and promotion label execution: ShelfView analyzes both labels and signage in real-time, either via mobile devices or autonomous robots, to inform store associates of required adjustments to optimize sales and increase price integrity.
Frictionless in-store order picking: ShelfView, with autonomous robots, provides accurate product locations to store associates resulting in lower substitution rates, decreased picking delays and delivering an optimized customer experience. Any one second saved in order picking can translate in up to $10 million of annual cost savings[1].
Faster replenishment with precise in-store product localization: Via autonomous data capture, ShelfView can scan shelf and pallet labels to analyze the accurate location of pallets for replenishment. This can save stores up to 2.5 hours a day resulting in store associates being leveraged for more critical tasks.