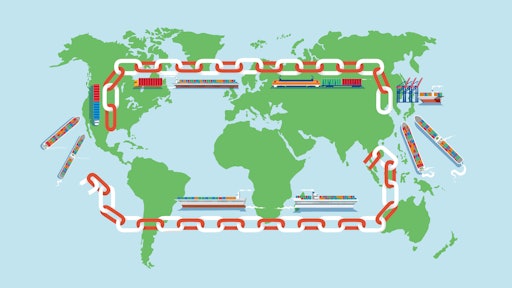 Reinhard - stock.adobe.com
The past several years have been a wild ride for those of us in supply chain roles. Adaptability has been key as companies looked to their supply chain teams to overcome a steady stream of disruptive events. Looking ahead to 2023, the end is not yet in sight.
Here are five trends I believe will have a huge effect on companies and their supply chain professionals in the coming year.
1. Virtually everyone's supply chain plans will be wrong.
Uncertainty and volatility will continue to conspire with local and global factors affecting supply chain performance. Neither demand nor supply will reach stable and sustainable levels well into 2023, as geopolitical, environmental and macroeconomic pressures play out. Supply chain planning is still critical to business, but don't worry about trying to predict the future correctly. Instead, emphasize planning for a wider range of what-if scenarios to ensure your business is prepared to adapt and pivot quickly, whatever 2023 brings.
2. This winter will be tough.
The Russian war on Ukraine is affecting energy and food supplies worldwide, but things will be particularly challenging in Europe, the Middle East and Africa. Though global supply chains have evolved to help balance regional gluts and shortages, the extent of worldwide knock-on effects from increasingly frequent and unforeseen disruptions in demand, supply and freight flow will continue to drive inflation, scarcity and pockets of distress.
3. Labor becomes a major vector of supply chain dysfunction.
The concept of essential workers emerged during the COVID-19 pandemic to classify elements of labor whose work cannot be performed remotely, and whose absence brings basic commerce to a halt or threatens individual health and security. This category included hundreds of thousands of transport and warehouse workers worldwide. Workers have been striking across Europe already and in the United States, the railroad workers' unions have still not accepted new contract proposals, though work stoppages have likely been deferred for a bit. While wages in many logistics sectors increased in the past two years of extreme worker scarcity, those gains have been offset by steep climbs in the cost of living. Economic disparity will drive fundamental political shifts around the world, as well as the flexing of labor muscle to reset employment dynamics in key supply chain entities.
4. China decoupling efforts will uncover more supply chain inadequacies.
For several years, procurement operations in many industries have been systematically diversifying supplier networks to countries that are NOT China to minimize the impacts of tariff hikes, trade wars and zero-COVID-19 strategies. With Xi Jinping cemented in power for another five years, the supply chain risks from potential Taiwan action, naval and maritime power plays and China's increased investments in third-world nations with strategic mineral wealth will have to be managed actively. Ports, inland transport routes and waterways in other Asian countries benefiting from supply chain shifts do not yet have the transport and logistics infrastructure or service providers to match Chinese strength. Trade routes passing through areas of Chinese control or influence may still be subject to unforeseen disruptions from this global powerhouse.
5. Supply chain visibility will be redefined.
This year saw announcements of job cuts at leading real-time transportation visibility providers, and dramatic softening of venture capital activity in the supply chain technology sector. Industry analysts increasingly mention the dissatisfaction they are hearing from enterprise buyers of transportation visibility, disappointed by the lack of long-term ROI from their investments and the essential business context still missing from transport data alone. As the real-time visibility market shifts out of hype cycle mode into the sobering realities of a global economic downturn and growing supply chain maturity levels, look for a renewed emphasis on supply chain business networks and their application platforms to serve up a broader, more holistic and more converged approach to operational supply chain visibility. Buying decisions for visibility will involve more stakeholders and potential beneficiaries than the transportation department, with procurement, finance, S&OP, inventory management and even environmental, social, governance (ESG) leaders weighing in on technology projects to ensure scalability, flexibility and the broad supply chain ecosystem coverage that will help address fast-evolving business needs.