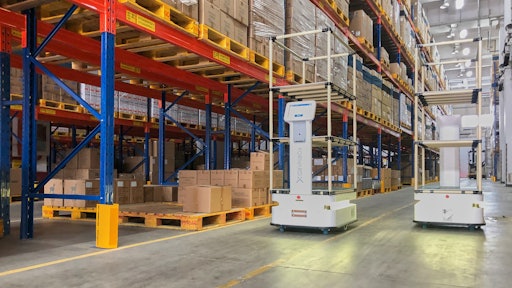 ForwardX
ForwardX Robotics closed its Series B funding by raising another round of more than $38 million led by CDH Investments' VGC, Eastern Bell Capital and Dohold Capital, and including other investors like Angel Around and ZGC Group.
"Our customers in the warehousing and manufacturing industries come to us to transform their operations and help them unlock new levels of efficiency that were previously unattainable," says Nicolas Chee, founder and CEO of ForwardX Robotics. "ForwardX Robotics' flexible automation platform enables supply chain facilities to elevate worker performance, reduce growing labor costs pressures, and adapt quickly and effectively to changes in the market."
From ForwardX:
ForwardX will use its Series B funding to accelerate the development of new products and existing products, while expanding its market share across China and the United States.

The company will also invest in new international markets, such as Japan, Germany, and the United Kingdom.

Since its founding in 2016, ForwardX has now raised close to $74 million in venture capital.