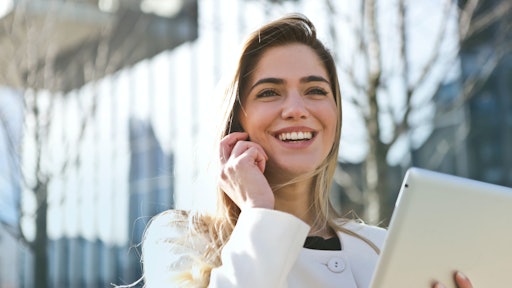 Andrea Piacquadio from Pexels
New CMO to Focus on Global Growth for Epicor
Epicor Software Company is bringing on Paul Stoddart as chief marketing officer to oversee the company's global marketing strategy spread across corporate, the field and teleprospecting.
Working at major technology organizations such as IBM, Providence Health and Services and Microsoft, Stoddart has more than 20 years of experience. He plans on helping Epicor expand worldwide while the company focuses on new innovations.
Symphony RetailAI Focuses on CGP Sales Growth
Atlas Technology executive vice president of sales Daniel Lyons has joined Symphony RetailAI as head of consumer packaged goods enterprise sales to lead engagements with partnerships in the CPG space. He has numerous positions in sales through his 20-year career also including a time at JDA Software.
Symphony hopes Lyons will help gain new and retain existing customers. The artificial intelligence provider found that only 16% of retailers are using an AI engine to support merchandise management in a recent study.
However, another study showed that two-thirds of leaders in the retail space believe that real-time visibility in the supply chain is an area of focus.
New VPs to Support Code Dx 2020 Growth
Code Dx, Inc. is focusing on 2020 growth with new promotions and appointments within its organization, welcoming Martin Weber as senior vice president of worldwide sales and celebrating Curtis Bragdon's move upwards to vice president of business development and public sector.
Former chief security and trust officer of Cisco Systems, John Stewart, has also been appointed to Code Dx's board of directors. These moves have been made in anticipation of significant forward moment for the company in 2020.
Weber will lead the global scaling of Code Dx coming from a background in cybersecurity sales, helping the company in the application security orchestration and correlation market. He also comes from Cisco and prior to that, ThreatQuotient, Inc.
Bragdon has already spent four years with Code Dx, starting as director of sales in 2016. He will focus on government sales and strategic partnerships.
New Chief Technology Officer Joins Derive Systems
Mike Kronenberg is joining Derive Systems as chief technology officer to shape the technical vision for its brands in fleet management and tuning. He comes from a background in technical and management expertise, coming from Affinity where he developed software-as-a-service solutions working with auto manufacturers such as General Motors, Fiat-Chrysler and Toyota.
Companies in this article