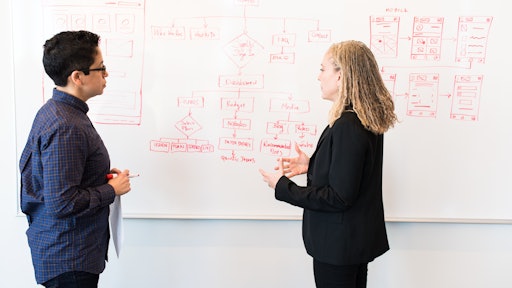 Pexels
Inseego Seeks Leadership Role in Technology with Talent Acquisitions
5G technology provider Inseego has tapped three new hires to help position itself at the forefront of technology across various points of its business.
Newly appointed senior vice president of engineering Rick Carpenter will lead the organization in all things Internet of Things and mobile development. He comes from various leadership roles developing similar solutions at companies such as Capsule Technologies and Smith Micro.
Natacha Pavan joins Inseego along with Carpenter as Human Resources Officer after building an HR organization at her former company, ecoATM, from scratch.
Kurt Scheuermann will act as senior vice president and general counsel at the 5G software company, serving as the legal advisement on all major business transactions as well as safeguarding Inseego's intellectual property.
Vetted Technology Officer to Grow Hangar's Suite of Products, Management Teams
Ron Richards, a technology executive coming from almost 20 years in the field, will take over as chief technology officer of Hangar, leaning on his experience in multiple product types.
The software developer, who works on air mapping for logistics, says it plans to revolutionize the air freight industry with Richards at the helm of technology. The new officer most recently oversaw the second-largest digital jukebox network in the world and its development.
Avetta Follows New CEO Hire with New CMO, Human Resources Officer
After recently appointing Arshad Matin as CEO of the supply chain risk management company, Avetta is looking to Indy Chakrabarti to lead as chief marketing officer and Aaron Wattam as chief human resources officer.
Chakrabarti has more than 15 years of experience behind him to support his role of leading Avetta's marketing efforts. Mr. Wattam is tapping his 25 years in HR to steer all employee strategies on a global level.
The company is looking to grow its global footprint with these new appointments, and subsequently, its Connected Technology product.
Dsco Moves Chief Operating Officer to CEO Position
As inventory network Dsco transitions its previous CEO and founder, Jeremy Hanks, into an executive chairman role, the group has appointed Vance Checketts to take over. Checketts first joined Dsco in 2018 as chief operating officer, working closely with the founder, allowing him to gain a great deal of insight on the inventory networking platform developer.
The new CEO plans to continue passing milestones for the organization, after recently tripling Dsco's peak-season year-over-year volume.
Dsco also recently acquired data integration platform LEO Enterprises, getting access to its group of software engineers.
Exponea Plans for Expected Aggressive US Growth with New Manager
Twenty-year veteran of the marketing tech industry Scott McNabb will take over as senior vice president and general manager of the Americas of customer data platform Exponea as it plans for a positive but disruptive 2020.
Exponea believes that following new privacy law implementations in the United States, it will see significant growth in helping U.S. companies become compliant.
McNabb will control all commercial aspects of Exponea's U.S. expansion, focusing on driving its Customer Data and Experience Platform (CDXP).
Team of Executives Across Supply Chain, Technology Supports project44 European Growth
Supply chain visibility provider project44 has assembled a new European team to help grow its efforts with leaders coming from esteemed companies such as IBM, Accenture Strategy, DocuSign and Trace One.
Head of marketing in Europe is now Lorenzo Stranges from DocuSign who is hoping to rapidly grow project44's presence in the region. Mickael Devena joins as regional vice president of sales and Marc Tarpi as strategic account director.
Jatin Garg will act as solutions and value engineering director and is excited to join what he thinks is a company "best positioned to deliver value to customers fast."
This February, project44 partnered with SAP SE hoping to change the way shippers manage the delivery process, helping customers to save time and resources, improve operations and thrive in the experience economy.
Companies in this article