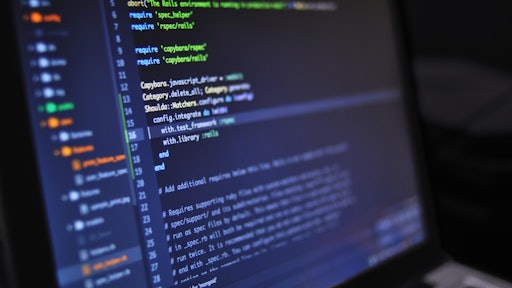 Pexels.com
FogHorn announced exponential software licensing growth and new investment that expands the company's leadership in industrial and commercial edge AI/ML deployments. FogHorn recently closed $25 million in a series C round of funding led by LS Corp., a Korean industrial conglomerate with over $25 billion in global revenue. In addition to LS Corp., Forte Ventures also joined the round with existing FogHorn investors including Dell Technologies Capital, Intel Capital, Saudi Aramco Energy Ventures, Honeywell Ventures, GE Ventures, Robert Bosch Venture Capital, March Capital Partners and Darling Ventures. With this latest investment, FogHorn has raised $72.5 million to pioneer industrial edge AI/ML solutions.
In 2019, FogHorn achieved nearly 10X growth in annual license bookings over the previous year. This impressive company growth aligns with increased edge analytics and AI/ML deployments across industries, including discrete and process manufacturing, oil and gas, transportation and smart buildings. Having completed over 100 breakthrough IIoT use cases, 2019 saw a transition to multi-million dollar, multi-year enterprise licenses with industrial giants including Stanley Black & Decker and Honeywell. FogHorn was recently recognized as a market leader in Frost & Sullivan's Global Emerging Industrial IoT-AI Platform Market, for leadership in edge computing and industrial AI/ML solutions.
IDC predicts 41.6 billion connected IoT devices, or "things," will be generating 79.4 zettabytes (ZB) of data in 2025. Among verticals deploying IoT devices, industrial use cases will increasingly create more data over time. What's more, Gartner predicts that 75% of enterprise-generated data will be created or processed outside of a traditional centralized data center by 2025.
"Industrial IoT is at a tipping point. We're seeing initiatives move quickly into full-scale deployments, especially among industries we serve in Korea and throughout the globe," said Yumi Lee, Chief Strategy Officer of LS Corp. "FogHorn has pioneered edge analytics, ML and recently edge AI since its inception. LS looks forward to supporting the company as it continues to enable edge AI deployments and digital transformation initiatives across global industries."
"2019 proved to be a banner year for FogHorn for license bookings, new customer acquisition and innovation," said David C. King, CEO of FogHorn. "This latest round of funding led by LS Corp. will accelerate our growth, especially in East Asia. The series C round, so broadly supported by our existing investor base, as well as our new collaboration with LS Corp., will extend FogHorn's ability to scale and invest in continued product innovation as we deepen our portfolio of industry use cases."