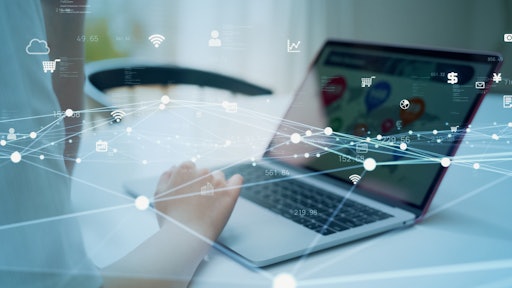 metamorworks AdobeStock_470811554 digital transformation
Google Cloud launched Manufacturing Data Engine and Manufacturing Connect, two new solutions that enable manufacturers to connect historically siloed assets, process and standardize data and improve visibility from the factory floor to the cloud.
"Bridging gaps across systems and placing easy-to-use AI directly into the hands of manufacturing engineers leads to better results," says Hans Thalbauer, managing director, supply chain and manufacturing industries, Google Cloud. "These new solutions can support workforce transformation initiatives by providing engineers with the tools to be self-sufficient, without the need for data scientists or additional integration code."
From PR Newswire:
Manufacturing Data Engine is an end-to-end solution that processes, contextualizes and stores factory data on

Google

Cloud's data platform. It provides a configurable and customizable blueprint for the ingestion, transformation, storage and access to factory data. It integrates key

Google

Cloud products, including Cloud Dataflow, PubSub, BigQuery, Cloud Storage, Looker, Vertex AI, Apigee and more into a manufacturing-specific solution.
Manufacturing Connect is a factory edge platform co-developed with Litmus Automation that quickly connects to, and streams data from, nearly any manufacturing asset and industrial system to

Google

Cloud, based on an extensive library of more than 250 machine protocols. Deep integration with the Manufacturing Data Engine unlocks rapid data intake into

Google

Cloud for processing machine and sensor data. The ability to deploy containerized applications and machine learning (ML) models to the edge enables new dimensions of use cases.
Once data is centralized and harmonized by the Manufacturing Data Engine and Manufacturing Connect, it can then be used to address a growing set of industry-specific use cases, including manufacturing analytics and insights, predictive maintenance and machine-level anomaly detection.