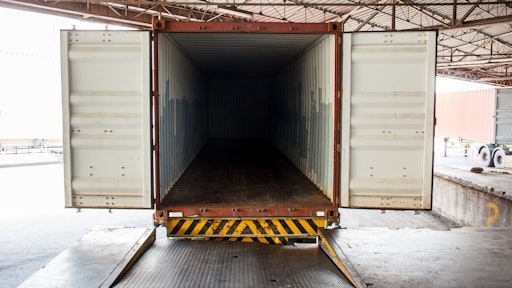 DGphotostock/stock.adobe.com
Evolving consumer expectations and on-ground business contexts mean the supply chain and logistics industry is in constant flux. As a result, businesses face immense pressure to ensure consistent growth, especially as the goalposts continually shift.
A prime example is last-mile fulfillment, where orders are delivered from a warehouse or fulfillment center to a customer's doorstep. This stage is especially critical, as it is the primary touchpoint for consumers purchasing a wide variety of goods online. Seamless last-mile fulfillment directly impacts the customer experience and overall growth. Given the complexities, and as one of the most expensive legs of fulfillment, the last mile is also the most challenging to get right.
The good news is that a comprehensive benchmarking process can help businesses identify areas of improvement and set achievable goals for consistent growth. By comparing their performance against competitors or industry peers, businesses can gain insights into best practices and strategies to enhance efficiency, productivity, and customer satisfaction. The benchmarking process can also drive innovation, support informed decision-making, help businesses stay ahead of the competition, and deliver exceptional customer experiences.
Surveying the landscape
Benchmarking is an excellent tool for businesses to take stock of their current position, set goals for the future, and chart a course to achieve them. It's not a one-time event, however. To make the most of this exercise, businesses must make it a regular part of their strategy. In turn, they'll develop a deeper understanding of their processes, performance, and strategies that help them stay ahead of the competition in the long run. Advantages of benchmarking include:
● The ability to gauge progress against industry performance: Benchmarking helps companies identify areas for improvement and track progress over time and enables them to compare their performance with industry standards. This helps them establish internal benchmarks, set clear goals and metrics for success, and make well-informed decisions about the future.
It also presents a great opportunity to identify areas of improvement. In the midst of daily operations, it's easy to overlook patterns in a business' performance. While some of these may be beneficial, others may need to be addressed. Benchmarking provides a comprehensive understanding of these trends and helps businesses make informed decisions to optimize future performance. They can succeed in the marketplace by tailoring competitors' best practices to suit their organization's needs. Benchmarking also allows them to assess competitors' strengths and weaknesses, identify industry best practices, and use this information to stay ahead of the competition.
● Streamlined processes and lower expenses: Benchmarking identifies areas of inefficiency and waste, allowing businesses to optimize their operations and improve their bottom line. It helps them reduce expenses, increase the effectiveness of their time and effort, and retain more revenue.
● Increased customer satisfaction: Benchmarking provides valuable insights that help businesses prioritize strategies and offerings that drive customer satisfaction and loyalty. Businesses can better understand their preferences and dislikes by soliciting feedback and analyzing customer data, whether through direct interactions or competitive research. Benchmarking helps businesses continuously earn their customers' trust and build long-term loyalty.
Benchmarking can foster a culture of continuous improvement within an organization, encourage innovation, and help businesses stay abreast of industry developments and trends.
Taking the first step to last mile excellence
As businesses strive to stay competitive in today's rapidly changing landscape, it's becoming increasingly clear that a well-rounded approach to benchmarking is essential. To truly understand how well businesses are performing in the last mile, it's therefore important to have effective tools that evaluate performance against internal and external standards.
For growing companies, having a comprehensive understanding of their current strengths and weaknesses is crucial. Without this knowledge, it's difficult to identify areas for improvement and make the necessary changes to stay ahead of the curve. One powerful way to achieve this is through an assessment that considers the five crucial aspects of last-mile delivery.
1. Customer Experience: Providing customers with an on-time delivery experience, complete visibility on the order journey, and easily accessible driver location insights can result in positive reviews, brand loyalty, and regular customers. Adopting a last-mile logistics platform with deep industry expertise will help companies expand their portfolio of businesses and effectively plan deliveries ahead of time, helping meet customers where they are.
2. Last Mile Excellence: Maintaining a consistent delivery experience for customers with high delivery volumes can take time and effort. By balancing the two, there's potential to turn the last mile into a growth center. Achieved through intelligent algorithms that automate key fulfillment stages, last-mile assessment can help organizations drive real-world efficiency and grow across all fulfillment channels.
3. Advanced Analytics: This enables organizations to predict and plan logistics better, identify recurring patterns of delivery inefficiencies, and devise necessary strategies to solve them. This can be brought about by bringing computational precision to processes and using intelligent data visualization to aid in analysis. Opting for a single customizable dashboard that helps leaders predict and plan future operations can help companies stay ahead of the game.
4. Workforce Empowerment: Equipping on-ground staff with modern last-mile delivery technology can simplify communication, measure performance, understand problems, and reward them with incentives, leading to self-motivated, happy drivers that improve revenue and brand loyalty.
5. Sustainability: A green supply chain, enabled by rich sustainability metrics and customer tracking links, can result in faster deliveries, fewer miles driven, fuel cost savings, and contribute towards carbon neutrality. By wielding the power of data and digital tech to reduce carbon footprints, companies can take strides towards carbon neutrality.
By conducting such an assessment, businesses can gain valuable insights that can help them optimize their operations and better meet the needs of their customers. From logistics and transportation to customer experience and order fulfillment, each aspect plays a critical role in the success of last-mile delivery.
Leaders in the industry aspire to stay ahead of the game and embrace new approaches to benchmarking and performance evaluation. By adopting a well-rounded approach and leveraging the latest tools and techniques, it can position any business towards success in the dynamic world of last-mile delivery.