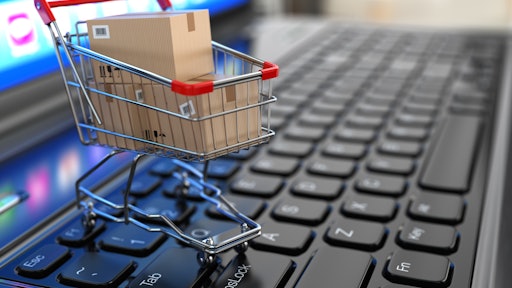 Maksym Yemelyanov AdobeStock_59892801
ProvisionAI introduced LevelLoad, a next-generation scheduling tool fixes replenishment by bridging the gap between supply planning and execution.
"Supply chain constraints, such as throughput capacity and space availability, can crush supply plans since there are only so many loads that sites can ship or receive in a day and only so much space in the warehouse," says Tom Moore, Founder and CEO, ProvisionAI. "LevelLoad creates an executable, smoothed transportation plan that reduces volatility, lowers transportation cost, and better fills customer orders."
From GlobeNewswire:
LevelLoad analyzes shipment patterns over the next 30 days and identifies unnecessary spikes in demand, for example, at month end. The system can then adjust by shipping some products early or holding less-needed items 1-2 days. This results in a more balanced transportation plan, enabling the use of preferred carriers and ensuring adequate storage space and labor availability across all sites.

Simultaneously, LevelLoad's optimizing load builder maximizes vehicle capacity utilization. LevelLoad only defines load contents just before loading, minimizing the risk.

LevelLoad employs a cutting-edge combination of linear programming, heuristics and reinforcement learning (AI) to achieve these results. The system processes network demand, order, forecast and transportation data, along with facility constraints to generate daily optimizations.

Plus, efficient load sizing reduces monthly shipments on each lane, cutting costs by 4-8%, eliminating truck journeys and lowering CO2 emissions.
And, early carrier engagement secures trucks, enhancing first tender acceptance, obtaining better carrier rates, and ensuring on-time customer service.