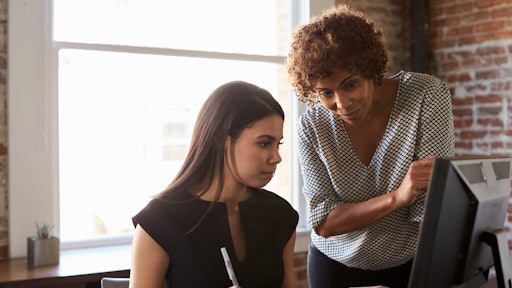 Monkey Business AdobeStock_132140360
An average 74.6% of human resources (HR) and talent management roles in transportation companies are held by women, according to new data from the Women In Trucking Association (WIT).
"Women are commonly considered to have a strong Emotional Intelligence (EI) score, and in general tend to possess the critical skills required for this discipline, such as multitasking, leadership, planning, communication, and human relations," says Jennifer Hedrick, WIT's president and CEO.
From Women In Trucking Association (WIT):
In addition, the 2023

WIT

Index finds that approximately 48.6% of respondents report 50-89% of professionals in their company's HR/talent management positions are women.
Go to www.WomenInSupplyChainForum.com to register and learn more about how collaboration promotes women in the supply chain.