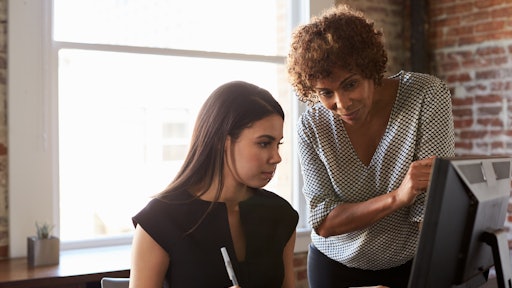 Monkey Business AdobeStock_132140360
New data from an index released by the Women In Trucking Association (WIT) provided a new measurement of percentages of women in corporate leadership within the commercial freight transportation industry.
"The presence of female leaders in transportation is critical because they bring a broader range of diverse thought, skill sets and experiences to the workplace," says Jennifer Hedrick, president and CEO of WIT. "Companies that boast a higher representation on their boards notably outperform organizations that do not," she continues. "Research has shown that companies with greater gender diversity, not just within their workforce but directly among senior leadership, are significantly more profitable than those without."
From Women In Trucking Association (WIT):
The index found that an average of 36.9% of company leaders, defined as professionals with supervisory responsibilities, are women.
The index also found that an average of 31.6% of C-suite executives are women.
In addition, the index indicated that women comprise 28.4% of boards of directors of responding companies.