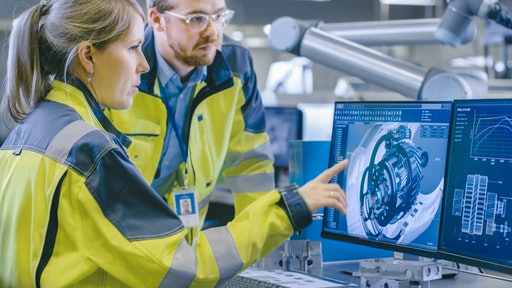 Getty Images
In response to workplace transitions like The Great Resignation, Quiet Quitting and now the rise and adoption of artificial intelligence (AI), employer hiring habits continue to evolve with 50% of employers now admitting they've dropped 2- and 4-year degree requirements for entry-level positions (a 32% increase over 2022) and started prioritizing softer skills and previous job experience (66%), according to results from a Cengage Group report.
"The workplace has changed rapidly in the last few years, and now we are witnessing a new shift as AI begins to reshape worker productivity, job requirements, hiring habits and even entire industries," says Michael Hansen, CEO of Cengage Group. "With new technology comes both new uncertainties and new opportunities for the workforce, and educators and employers must do more to prepare today's workers for these technological shifts."
From Cengage Group:
One-third of grads are second-guessing their career choice. Additionally, more than half (52%) of graduates say competition from AI has them questioning how prepared they are for the workforce.
Data shows that educators still have work to do in preparing graduates. Just 41% of grads said their program taught them skills needed for their first job – down from 63% who said the same in 2022. Recent graduates report they are not getting enough preparation to develop "soft skills," something employers say they will prioritize more with the growth of AI. Nearly three in five grads (58%) believe closer alignment between employers and learning institutions would help them develop important workplace skills.
Half of employers (53%) struggle to find talent (down from 65% in 2022), which has improved their willingness to interview candidates with experience but no degree (66%; up from 53% in 2022). Additionally, employers are more open to upskilling with nearly half of employers (48%) admitting they will hire talent with some but not all the skills needed for a role and upskill them, and 17% open to finding and upskilling talent from within the company.
With half of employers dropping degree requirements on entry-level job listings, grads are more confidently applying to jobs with three in five (61%) employers seeing an uptick in non-degree applicants. In fact, recent degree and non-degree graduates are feeling more confident regarding their qualifications to apply for entry-level jobs, with only one-third (33%) stating they felt underqualified, down significantly from the last two years in which roughly half of graduates felt underqualified.
Half of all graduates (49%) say their educational institution should be held accountable for placing them in jobs upon graduation, however fewer graduates gained important workforce experience before graduating. Less than half of graduates (47%) participated in an internship, externship or apprenticeship this year, compared with 63% in 2022. Of those graduates who did, more than a third (35%) did not receive any guidance from their school in finding the opportunity.
More than two-thirds of employers (68%) say many of their employees will need to reskill or upskill in the next 3-5 years because of emerging technology and grads agree – three in five (61%) say they will need to develop or strengthen their digital skills due to AI. The good news for employers: graduates (65%) recognize that and say they need more training in working alongside new technology.
"No part of the workforce is immune to the changes AI will bring. Many workers will need to develop new skills to work alongside new technology or perhaps even find new careers as a result of AI disruption. As we collectively navigate these changes, we are laser-focused on helping people develop in demand skills and connect to sustainable employment," says Hansen.