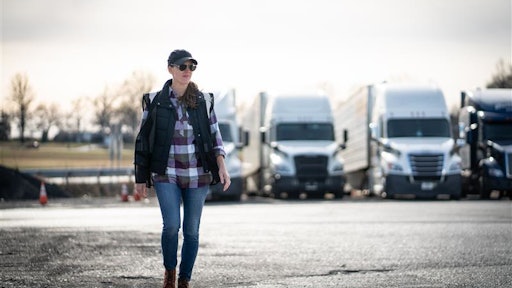 5m3photos - stock.adobe.com
On average, 12.1% of overall professional drivers hold commercial driver's licenses (CDLs) and drive heavy-duty trucks, according to new data from Women in Trucking (WIT).
"As with most anything in business, if you don't measure it you cannot improve it," says Jennifer Hedrick, president and CEO of WIT. "This is why the WIT Index is so important to the industry. Given the mission of the Women In Trucking Association in part is to encourage the employment of women in the trucking industry, we need to keep monitoring the progress made in bringing more women to all roles in transportation, and continuously look for ways to help our member companies and the industry at-large to recruit and retain talented women in critical roles."
From PR Web:
The survey found an average of 43.5% of overall dispatchers are women.
This data reveals a significant increase in the number of female drivers for the past five years.