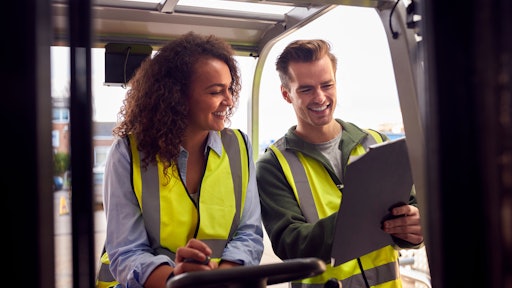 Monkey Business AdobeStock_494483310
More than 30% of companies lack the technology to adequately engage frontline employees and 54% of companies recognize that failing to help frontline employees stay connected and engaged is costing them productivity, according to a survey from Simpplr. The study also finds that a technology gap is making it more difficult to retain (37% of respondents) and recruit (38%) talent.
"Frontline employees make up 80% of the global workforce, but many organizations lack the technology and communication channels to keep them engaged and connected to the rest of the organization," says Paige Leidig, Simpplr's chief marketing officer. "Simpplr is keenly aware of this gap, and it's the reason we created a mobile-first intranet that can provide companies with the right communication channels to elevate their employee experience and connect with employees in a seamless way wherever and however they work."
From Yahoo!
Over half (54%) of respondents reported the lack of engagement amongst their frontline employees impacts their productivity. Frontline employees regularly miss important company communications, especially if they are infrequent and disjointed.
40% of companies surveyed say they communicate with frontline employees only once a week.
When it comes to connecting, including and supporting frontline employees, 60% favor including them in more organizational opportunities, events and activities despite these channels not being conducive to the way frontline employees work.
The survey revealed that frontline employees value the relationship they have with their manager and team, with 60% of respondents saying it is the most important part of delivering an exceptional employee experience. Many frontline employees can't receive direct communications from their supervisors, as most don't have a corporate email address, which can impact the connection they have with their leader and team.