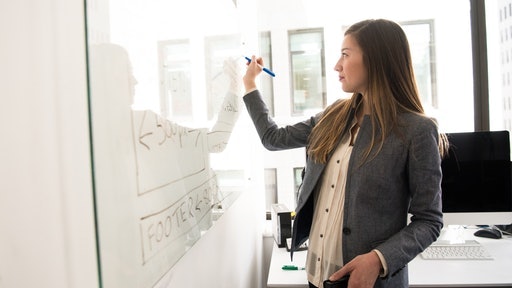 Pexels
Nearly 58% of young professionals stated they pursued a supply chain career due to its beneficial societal impact, according to a new survey presented by the Council of Supply Chain Management (CSCMP), Korn Ferry and Penske Logistics.
"These future leaders are looking to develop within the fast-paced and challenging environment that makes up the complex supply chain industry," says Korn Ferry senior client partner Melissa Hadhazy. "Now more than ever it's critical to nurture future supply chain leaders and equip them with skills that can meet the challenges of today and tomorrow."
"The pandemic has clearly elevated society's attention to careers in the supply chain, and it has also resonated with a purpose-driven generation of young professionals working in our industry," adds Karyn Troxell, VP of human resources at Penske Logistics.
From PR Newswire:
Among all respondents, 99% agreed being part of the supply chain is a quality career choice, with 95% expressing excitement for their development track and training opportunities.

Top reasons why these young professionals are remaining with their current employers remain development opportunities and work environment culture/co-workers. Also placing over the 50% mark was the category of salary and benefits.

Approximately 88% of supply chain professionals identified their jobs as good, 80% felt it was better than most and 77% deemed their work as enjoyable.

Respondents became interested in a supply chain career because it deals with business; there are a variety of opportunities; and it boasts fast pace and challenges of keeping supply chains running on time.

The ideal supply chain career for a young logistics practitioner involves an employer offering competitive pay, career advancement opportunities, an opportunity to be involved in strategy, work-life balance and a strong, collaborative team environment.

Approximately 44% of the respondents indicated a willingness to relocate to advance their careers.
Companies in this article